Home | Supplements | eBooks | DVDs | Articles | Forum

Flex RX Software for a Hard Body Review
Top Rated Product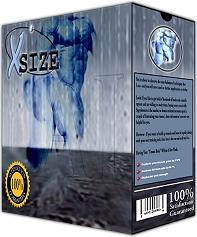 X-Size Bodybuilding Software
myotech.com
Program Description:
Computerized Muscular Technology
Flexible & Powerful State-of-the-Art Fitness Training Software
The Flex Rx™ Fitness Training System was originally designed as a tool for health and fitness centers to quickly and accurately create custom made fitness training routines for each and every individual health club member. Flex Rx™ has proven to greatly increase personal training revenues and focuses on retaining current health club members as well as attracting new members to your facility.
The need for a product such as Flex Rx™ arose as a result of the many health club members that quit exercising and failed to renew their health club membership simply because they did not see any fitness results from the exercise programs they were using.
Myotech Corporation realized the need for a product that would place direct emphasis on the physiological characteristics of each and every individual being trained. We used artificial intelligence (AI) to measure and determine the current level of strength of each person. We then created formulas based on known physiological probabilities and put them together in a powerful, comprehensive, and user-friendly fitness training software system.
Flex Rx™ can quickly and accurately determine a person's current level of strength and fitness ability, then individualize a program based on that person's present physiological condition, fitness goals, and time constraints. In addition, Flex Rx™ can track each person's progress through the development of exercise charts, and strength graphs that are used to develop future exercise prescriptions based on the on-going physical changes of each person being trained.
Flex Rx™ is a revolutionary product. Tasks involved in creating fitness routines that once took hours to complete can now be performed in seconds with the Flex Rx™ program.
Click Here For More Software and Reviews