Home | Supplements | eBooks | DVDs | Articles | Forum

Personal Trainer Online
Get In Awesome Shape Now With
Your Own Online Fitness Trainer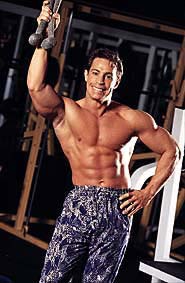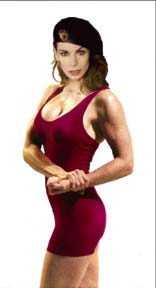 Personalized Fitness Exercise and Diet Programs
Dear Friend,
Personal Fitness Trainer Online can help you:
1. Stay constantly motivated and be consistent with your training and diet?
2. Have a clear-cut and effective workout and nutritional program, with no confusions about what to do and have all your questions answered?
3. Shed that stubborn bodyfat?
4. Gain body weight and muscle mass?
5. Build up stubborn/lagging bodyparts?
6. Get up to lifting the kind of weight you know you should be capable of on all of your exercises?
7. Make faster gains?
8. Have the stamina/energy to get you through your hard workouts?
9. Break through a plateau/sticking point and make further progress?
10. Avoid overtraining?
PERSONAL TRAINER ONLINE WORKS!
Personal Fitness Trainer Online is Paul Becker, I have been working out now for 25 years and have been training others for almost as long. I have studied and tested all areas, including physical training, mental training, nutrition and recovery. Theories are great, but what counts is real results in the gym and on your body, and that is why after testing practically every method there is, I kept only the techniques that consistently produced positive gains, time and time again.
I have trained hundreds of men and women just like you and helped them to reach their goals. I want to help you achieve your goals, whether they be to look great (more attractive, younger, sexier) and feel great, gain mass and get as big as possible, build strength and power, lose fat/gain definition, increase health and fitness, competition, conditioning for sports or work proformance, develop specific body parts (chest, abs, arms, legs, etc.), to tone and firm up, or any combination of the above.
WITH MY HELP YOU WILL MAKE IT!
I can get you on a custom-made program and answer all of your questions about the most result-producing techniques to gain muscle size and power, correct diet and supplements (what really works), fat loss, how to do specific exercises or how to hit the different body parts or anything else you want to know. Then I will continue to work with you as your one-on-one coach and trainer to insure you make maximum gains.
I GUARANTEE SUCCESS OR YOUR MONEY BACK!
I will design an individualized training and nutritional program, for your very specific needs, body type, lifestyle and goals. All my programs are based on sound nutrition and proven training techniques, and not hype, drugs or throwing your money away on useless supplements. Via e-mail I will monitor your progress, answer all of your questions and keep you gaining and gaining.
Take a moment out right now and think about your training goals, really see yourself attaining them.
YOU CAN DO IT!
All you have to do is take action, don't wait - fill out the online personal trainer enrollment formtoday! I will begin designing your program the very day I receive your order and will e-mail it to you as soon as I'm finished. Sign up today and you can start your new program in only a few days!
I'm looking forward to helping make your dreams come true.
Your Personal Trainer,
Paul Becker
SIGN UP NOW!
3 Months Online Personal Training $90.00

6 Months Online Personal Training $150.00

1 Year Online Personal Training $250.00

Questions or Comments
Bodybuilding Coach
Bodybuilding Nutritionist
Fitness Coach
Phone Fitness Advisor
Fitness Gym in Weiser Idaho 83672
Personal Trainer Weiser Idaho
Bodybuilding Trainer