Home | Supplements | eBooks | DVDs | Articles | Forum

High Intensity Personal Training Online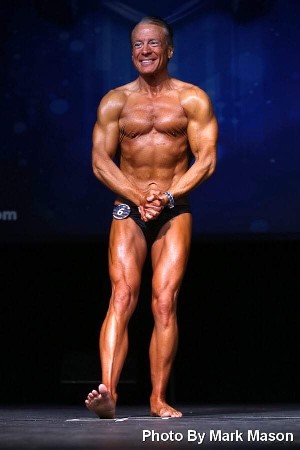 Paul Becker Natural Bodybuilder and HIT Trainer at 58 years old
HIT Personal Training
Introducing High Intensity Personal Training Online, the ultimate solution to take your fitness journey to the next level. High Intensity Training is inspired by the workout methodologies of Arthur Jones, Casey Viator, Ellington Darden, Mike Mentzer, Dorian Yates, etc., HIT Personal Training offers a unique combination of intense workouts, efficient training techniques, and personalized guidance.
With High Intensity Personal Training Online, you can effectively increase strength, build muscle, and lose fat from the comfort of your own home or wherever you workout. Backed by the expertise and experience of renowned fitness professionals, I meticulously will craft high intensity training routines that are tailored to meet your individual goals and fitness level. Whether you are a beginner looking to kickstart your fitness journey or an advanced athlete aiming to push your limits, High Intensity Personal Training Online provides personalized workouts that cater to your specific needs.
By implementing the principles of High Intensity Training, my programs focus on efficient exercises, maximizing muscle activation, and optimizing recovery. With shorter, more intense workouts, you can expect to achieve faster results while minimizing the risk of overtraining and injuries.
But that's not all - High Intensity Personal Training Online also includes expert guidance and support to ensure you stay motivated and on track. I am readily available to answer your questions, offer nutritional advice, and provide constant motivation throughout your journey. Additionally, I will track your progresss, to monitor your improvements and celebrate your achievements along the way.
Don't miss out on the opportunity to transform your physique and unleash your true potential. High Intensity Personal Training Online is your ticket to unlocking a stronger, leaner, and more confident version of yourself. Join our community of dedicated individuals and experience the power of the high intensity training revolution today!
SIGN UP NOW!
You can choose High Intensity Personal Training by phone or email, see the order buttons below.
If you have any questions, please email thmuscle@aol.com or call 1-503-648-1898
Half Hour Phone HIT Consultation $35.00

One Hour Phone HIT Consultation $60.00

3 Months Online HIT Personal Training by eMail $90.00

6 Months Online HIT Personal Training eMail $150.00

1 Year Online HIT Personal Training eMail $250.00