Home | Supplements | eBooks | DVDs | Articles | Forum

Triathlog Multisport Training Software Review
Top Rated Product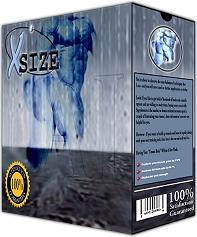 X-Size Sports Training Software
strayernet.com
Program Description:
The Triathlog maintains an interactive database of your training and racing history.
KEY FEATURES of SOFTWARE
The training log allows you to quickly enter your daily training events, methods, time, distance, route, and comments.
Provides automatic feedback on pace and speed.
All records instantly displayed and editable.
Easily enter swim, bike, or run at a click of a button. Unlimited number of other sports available.
Additional "Week View" displays all your training for any past week, to include distance totals for week and year. Use any measurement unit or format.
Health Log
Maintains your daily weight and resting heart rate to help you watch for the signs of over-training.
Quickly determines your estimated training heart rate based on your max heart rate or age.
Instant graph tells you if your morning resting heart rate spikes, a sign that its time to slow down.
Graphs
GRAPH IT ALL!
Lines, areas, pies for distance, time, weight, pace, heart rate and more.
Clear, easy to personalize graphs are virtually unlimited. Copy and paste to other documents.
Reports
Make a print copy of your training history.
Backup of your training log, distance totals, time totals, race reports, and health and fitness reports.
Training/Race Planning
Easy week view lets you input and modify all your training and racing plans.
Print weekly calendars from the report form for you to track your week ahead..
Wizards
Perhaps the best feature of TRIATHLOG. Wizards provide you added features.
Determine your estimated percentage of body fat with the BODY FAT WIZARD. Body composition is the truest test of physical health.
Estimate your cardiovascular fitness by your maximum VO2 uptake capability.
Estimate calories you've burned and your training pace.
Click Here For More Software and Reviews