Home | Supplements | eBooks | DVDs | Articles | Forum

Beta-Q Trainer
Sports Training Analysis Software Review
Top Rated Product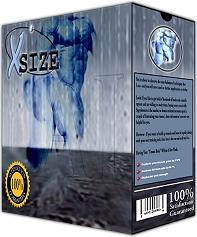 X-Size Sports Training Software
Beta-Q.com
Program Description:
Beta-Q Trainer is a computer software program designed to analyze sports training and general fitness training schedules, sessions and programs and indicate their thrust and effectiveness. It is mostly applicable to those sports where the physiological aspects of training and competitions are directly measurable and quantifiable, such as running, swimming, weight training and bodybuilding. Physiological components like strength, speed and endurance are measured, rated and compared, and the effects on performance of the different types of training such as strength training, speed training, speed endurance training and endurance training analyzed. For example, the relative effects of speed and endurance work can be compared when training for long distance running or marathon running, or the relative effects of endurance, speed and strength work when training for sprinting.
Beta-Q Trainer gives ratings per exercise for the various components. The components to be analyzed and measured, with their parameters and calculations, are stored in a database and are accessible by you. The parameters specify how and to what extent the components are affected by the exercises. Weight lifting exercises for example, mostly affect the strength component, sprinting the speed and anaerobic components and distance running the endurance and aerobic components. You can change the parameters for the components distributed with Beta-Q Trainer and you can create as many new components as you require
When entering the detail of your training sessions, points are calculated for the exercises and for the components, as specified in the parameters of the components.
The calculated points are used to rate your training sessions, schedules and methods in relation to the components and in relation to the results of your competitions. Various statistics in different combinations are produced, indicating the affect and effectiveness of your training schedules, for example how much strength work was done, how much speed work, how much endurance work and the relationship between them and your competition results.
Click Here For More Software and Reviews