Home | Supplements | eBooks | DVDs | Articles | Forum

Bill Grant Bodybuilder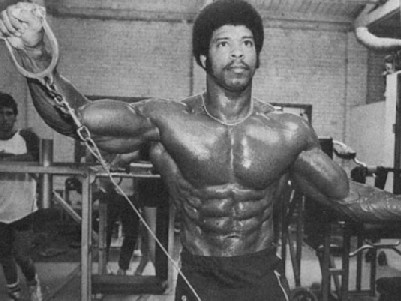 Bill Grant is a world renowned bodybuilder that has over 40 years of professional experience in bodybuilding. He is just as well known today through his widespread promotion of fitness and nutritional products.
Bill Grant Bodybuilding
Bill Grant is regarded as one of the legends of bodybuilding, and he continues to involve himself in his passion on many different levels. He helps others achieve their bodybuilding goals, and has a love for passing his knowledge on to others who are willing to commit themselves to the sport of bodybuilding.
Bill Grant won the titles of Mr. American in 1972 and Mr. World in 1974. His lifetime of commitment to the bodybuilding industry include his never ending contributions to the sport, and he has been presented the Muscle Beach Hall of Fame award by Iron Man magazine.
Bill Grant Nutrition
Bill Grant is a nutrition expert when it comes to bodybuilding. He feels that nutrition is key to health and fitness, and benefits training in the bodybuilding profession significantly.
Bill Grant assesses that the foundation of a good nutrition program is high quality proteins. These include fish, chicken, egg whites, milk and cottage cheese. In addition to protein foods, he recommends complex and high-fiber carbs like oatmeal, potatoes, rice and whole grains. Many varieties of beans round out the legume carbohydrates.
Bill Grant is a huge proponent for nutrition as a part of everyday health for bodybuilders and anyone who performs strenuous activities.
Bill Grant Bodybuilding Video
Bill Grant shows off his amazingly muscular physique on numerous You Tube videos. He also can be seen in Pumping Iron: The 25th Anniversary [Special Edition]. The Pumping Iron DVD is available on this site. Go to Pumping Iron Video