Home | Supplements | eBooks | DVDs | Articles | Forum

Bodybuilding Protein Powder Chocolate Flavor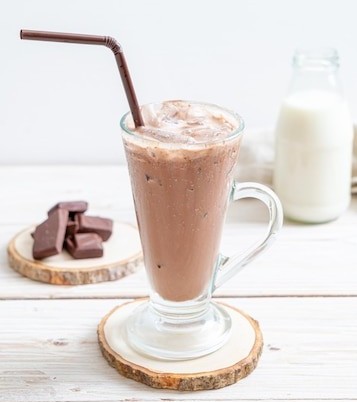 Bio-Engineered Protein Now Comes In Chocolate
Because you demanded it...
Introducing Bio-Engineered Protein Chocolate Flavor!
I always say "If it ain't broke, don't fix it", but because so many people asked for it, our classic Bio-Engineered Protein, now called Bio-Available Protein, finally comes in a new chocolate flavor.
Bio-Available Protein is the elite choice when it comes to protein powders for bodybuilders and athletes, because it is a synergistic protein complex which is an ideal blend of ten of the highest biological value protein sources with added Branched Chain Amino Acids and L-Glutamine.
A Protein Shake That Tastes Like You Are Cheating, But You're Not!
Now there is an exciting and healthy new answer to your sweet tooth cravings.
With our new chocolate flavor you get a protein shake that can satisfy your sweet tooth cravings while providing the highest quality slow and fast releasing proteins which provide the perfect nutrients for lean muscle.
Bio-Available Protein is a high protein, low carbohydrate formula that Tastes like a REAL CHOCOLATE MILK Shake, we know you will love it!
You can have a fantastic high protein, low carb treat any time you want and it is so quick and easy. Just put a scoop in water or milk with some crushed ice, shake it up and you've got a cold, creamy, frothy chocolate shake.
It's a chocolate lovers dream come true!
Each serving has
25g Protein
Only 4g Total Carbohydrates
15g fat
and only 130 calories!
Bio-Available Protein Ingredients
Whey Protein Concentrate, Milk Protein Concentrate, Whey Protein Isolate, Alkalized Cocoa Powder, Micellar Casein, Egg Albumin, Natural Flavors, Milk Protein Isolate, Calcium Caseinate, Whey Protein Hydrolysate, Whey Protein Isolate Hydrolysate, Sodium Caseinate, L-Glutamine, L-Leucine, L-Valine, L-Isoleucine, Colostrum, Soy Lecithin, Sucralose, Acesulfame Potassium, and Lactoferrin.
Best Ways to use Bio-Available Protein
Use as a high protein drink, as a post workout supplement, in between meals, or with meals to increase protein consumption, you can also use in your low carb baking and deserts to make almost any low carb treat taste great!
P.S. Order right now and you'll get 10 delicious, mouth watering high protein chocolate treats recipes FREE! Make high protein chocolate shakes, protein bars, pancakes, cookies, cakes, etc.
Buy Bio-Available Protein Chocolate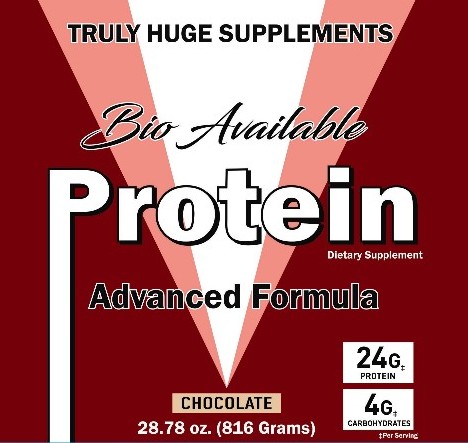 On Sale For Only $49.95 plus $9.00 S&H
We send by priority mail, so if you order today you can get it just a few days!
1 Bottle $58.95

2 Bottles $106.90

3 Bottles $139.90

To order by phone call:
1-800-635-8970 or 1-503-648-1898
10 AM to 6 PM PST
To order by mail, send check/money order payable to:
Paul Becker
PO Box 95
Weiser, ID 83672