Home | Supplements | eBooks | DVDs | Articles | Forum

What Is Most Important In Choosing A Supplement?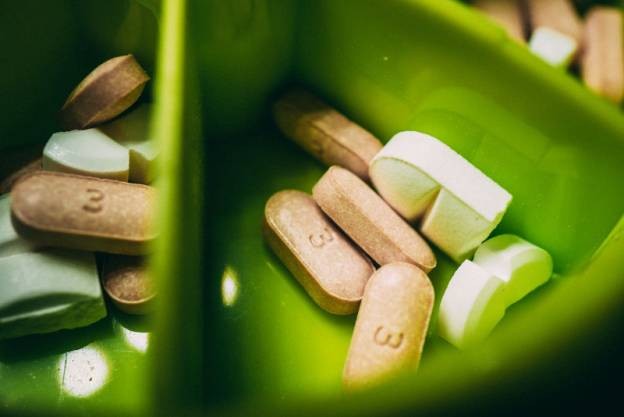 In the United States, countless adults and children utilize one or two, or even more, multivitamins or other nutritional supplements. Several nutrients that include minerals, herbs or other botanicals, amino acids, enzymes, and various compounds can be included in nourishing as well as dietary supplements in complement to vitamins. Nutritional supplements are available in several formats, including pills, tablets, chews, powders, beverages, and energy or protein bars.
Vitamins D and B12 are popular supplements, as are nutrients such as calcium and iron, botanicals like echinacea and garlic, and substances like fish oils, probiotics, and glucosamine. The tablet manufacturers suggest the portion size or mg dosage; however, your healthcare practitioner may determine that a change in the concentration is more suited for you.
Supplement Facts labels are attached to the items and products that are sold as nutritional supplements. They contain the active components, the amount per serving (dose), and additional substances such as preservatives, binders, and artificial flavors.
How To Choose Your Supplements Carefully?
Choosing a supplement might be challenging. You must conduct your research on everything from deceptive promises to unneeded additions. Here's how to pick a high-quality supplement that's perfect for you.
In choosing the right and suited supplement for you, you must first know the following:
What supplements do you require?
Not everyone needs a supplement; many individuals acquire the nutrients they require from a nutritious, healthy diet through a balanced meal or intake of food. Therefore, the first step is to determine whether you really have to consume one.
The most typical reasons for taking a supplement are as follows:
Age: For instance, your threat of vitamin D deficiency rises with age.
Prescription of drugs - let's take this as an example, proton pump inhibitors (PPIs) can impede vitamin B12 uptake.
Health conditions and Medical problems: For instance, coeliac disease, which is also associated with gluten sensitivity, can cause nutrient deficiencies due to harm to the portion of your digestive tract engaged in uptake.
Food sensitivity and intolerances: Several individuals who are allergic to certain types of food, have a restrictive diet, so they are hindered from getting all the nutrients they need from all these types of foods.
Type of diet: It might be challenging to receive adequate vitamin B12 from a vegetarian diet. Obtaining sufficient vitamin B12 might be very difficult on a vegetarian diet.
Pregnancy: During pregnancy, it is suggested that all females who are attempting to get pregnant consume a supplement containing folic acid.
A vitamin blood test can also tell you, regardless of whatever, whether your diet is supplying you with enough minerals. Relying on this, you may make an informed judgment regarding the extent to which of whether or not you require supplementation.
You can address a deficit with certain premium supplements if you have one.
If you are on any drug intake or medication, or if you suffer from certain medical conditions, always talk to your physician before taking any supplements.
When you've concluded that a multivitamin or a particular supplement is what you need, the next step is to discover a high-quality one.
What to keep an eye out for
Be wary of supplements that create firm promises, such as those that claim to help you grow muscle or reduce body fat. If something appears to be far too promising to be accurate, it most often is!
Examine the components
Constantly look over the ingredient list. If it has any ingredients you need to recognize or comprehend, look them up to be sure they're not unneeded additives. Low-quality supplements may contain chemicals that prevent the active component from being absorbed by your system (the nutrient and vitamin you want).
Examining the "free from" data on a product often can provide you with an indication of its quality. This could include 'free of:
Gluten, wheat, lactose, eggs, soy, seafood, tree nuts, peanut, synthetic preservatives, synthetic colorings, and GMOs'
If you suffer from and experience an allergy, it is crucial to read the label.
Examine the dose
It is critical to select a supplement with the optimum dosage for you. It might be challenging to obtain the right balance between receiving adequate or more than average supplementing. More is only sometimes more suited!
Consuming excessive amounts of a dietary supplement might result in health concerns; for instance, far too much vitamin D may produce vitamin D intoxication and overdose. Although this is uncommon, it is nevertheless essential to pay strict attention to the dosages in your supplements.
Furthermore, the dosage is simply one component of the whole scenario. It would be best if you also evaluated and meticulously considered the bioactive ingredient or the bioavailability of the active ingredients in the product or supplement.