Home | Supplements | eBooks | DVDs | Articles | Forum

Chris Cormier Tribute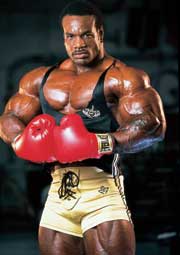 Chris Cormier who goes by the nickname "The Real Deal" works very hard and is very dedicated to the sport of bodybuilding, he is one of the best ranked bodybuilders around. He could very well be the next Mr. Olympia!
Full Name: Broderick Christopher Cormier

Nickname: The Real Deal

Official Website:

Location: Las Vegas, Nevada

Date of Birth: August 19th, 1967

Place of Birth: Palm Spring, California, USA

Height: 5'9

Off Season Weight: 285 lbs

Competition Weight: 252 lbs

Chest: 52"

Legs: 30 - 33"

Arms: 22"

Calves: 21"

Waist: 32"