Home | Supplements | eBooks | DVDs | Articles | Forum

Cybergenics Steroid Replacement System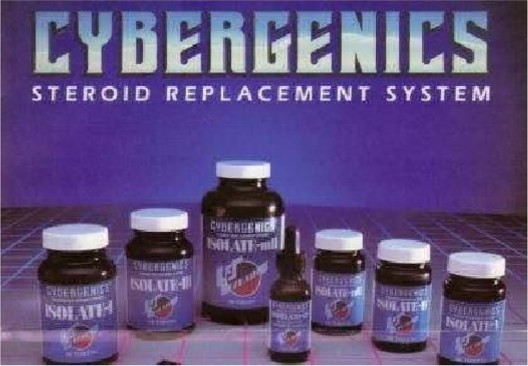 Natural Legal Steroid Replacement
Join the legions of athletes who have made incredible gains using the awesome Cybergenics technology.
Cybergenics is different from anything ever created, in that it really works! With this incredible breakthrough you will experience gains in muscle-mass and definition, without the health-impairing side-effects of steroids.
"Cybergenics has changed my body in the most significant sense. In eight weeks I completely reshaped my body without resorting to drugs"
Jim Stevens
Johnston City, IL
"After using Cybergenics, I went from an unknown bodybuilder to Miss New Jersey in just two months! I can not thank you enough. See you at the Olympia!"
Kathy Unger
Demarest, NJ
"I have greatly improved my musculature as well as my definition! You product is the best thing to happen to bodybuilding in years."
John Klassen
Winnipeg, Canada.
Safely and healthfully, the Cybergenics system offers unparalleled success without resorting to dangerous drugs. So join the thousands who have changed their bodies and lives with the state-of-the art Cybergenics System. Do not delay! Order now.
Cybergenics Steroid Replacement System is not currently available, email us below for updates: