Home | Supplements | eBooks | DVDs | Articles | Forum

Cybergenics Vitamins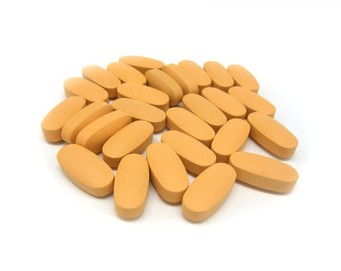 Mega-Potent Vitamins, Mineral & Growth Factor Formula
Look around! You are not likely to find another company making supplements with these high quality standards. Truth is, the Cybergenics Vitamins Multi Formula is not a random conglomeration of cheap, low quality, raw materials that you could find in other products. Rather, this formula is a high quality, highly bio-available combination of vitamins, mineral, anti-oxidants, growth factors, herbs and substrates formulated to exact specifications, taking into careful consideration how each nutrient interacts with each other. With other supplements, you may be taking nutrient combinations, which cancel each other's benefits.
Even the tablet itself is the product of sophisticated technology. Multi's Cybertab delivery system, allows for optimal absorption of each nutrient in the gastro-intestinal tract. With inferior products you can never be sure you are benefiting from the supplement at all.
Cybergenics Vitamins Multi is an extremely high quality formula, and doesn't your body deserve the best?
Send Question or Comments to
cybergenics@trulyhuge.com