Home | Supplements | eBooks | DVDs | Articles | Forum

Cycling Software Review
Attain: Software for Cyclists
Top Rated Product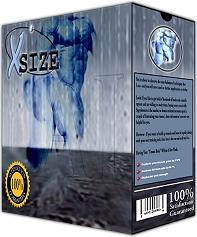 X-Size Fitness Software
finishlinesoftware.com
Attain for Cycling is a Windows-based training application for the goal-oriented cyclist.
Attain's three main functions are;
Maintain a logbook record of training activities, including measures of fitness information and HRM data
Create and edit training plans, either of your own design, or with the aid of leading cycling coaches
Display, graph and print plan and log information for evaluation
What Will Attain Do For Me?
Attain will help you make the best use of the time you spend cycling. Whether you compete, are preparing for a tour or century, use cycling as a way to improve your overall fitness, or just want to be the first over the top on the big climb when you're out riding with your friends, Attain will help make your training more productive and you a better cyclist.
The primary premise upon which Attain is based is that having a plan is a prerequisite before you receive the full benefit from the time you spend training. Once you have a plan, tracking progress against it is the only way to ensure that your training is helping you to reach your goals. Finally, by evaluating your daily logbook entries and seeing how you did in relation to your plans, you can learn what did and did not help you reach your goal. In this way, you will be able to modify your current training and do a more effective job of planning your training next time.
On top of all of this, Attain provides flexibility that lets you adopt new and proven techniques over time. The science of conditioning is constantly changing and improving. Attain is designed to incorporate add-in modules that will let you take advantage of new developments as they become available.
Using Attain will help you to:
Develop concrete plans that help you reach your goals.
Stay focused and motivated during the season.
Get access to some of the best cycling coaching expertise available.
Make better use of your time by letting you tailor your training activities to meet your needs and to fit within your schedule. This can be especially helpful for those who are trying to fit their cycling activities within the demands of career and family.
Learn what works best for you, and what doesn't work at all, so you can improve your training activities.
User Comments About Attain
The following are unsolicited comments we've received from Attain users: "(C)ongratulations on a professional and comprehensive product. It's by far the best software product out there...; a real step forward in training.... P.S. Great documentation."
- M.F., Maryland "It's a beautifully laid out and clear to use program."
- A.O., New York "I'm a 47 year-old man who doesn't race... I love my Attain though!"
- S.W.R, Montana "I've looked at a lot of other training software and none does what Attain can do, and I can't imagine one that would do it as well."
- J.D., Maryland "I have used Attain for the last month or so and find it much easier to keep track of my workouts and to set up a plan for that training. The graph functions and the point and shoot ability to set up training plans is a big help as it allows me to change the plan on the fly."
- M.W., Virginia "...very powerful... the literature doesn't do it justice."
- T.McC., New York
Click Here For More Software and Reviews