Home | Supplements | eBooks | DVDs | Articles | Forum

Fitness Tracker Software Review
Top Rated Product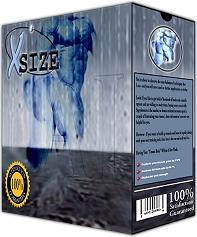 X-Size Fitness Tracker Software
jjustin.com
Program Description:
Fitness Tracker is designed specifically for personal trainers, physical therapists, coaches, strength trainers, exercise physiologists, and fitness enthusiasts who want to track and maximize the performance of their exercise regimens.
Sophisticated in its simplicity, it provides the most powerful set of features and tools available today for analyzing your present exercise performance, tracking that performance with those of past sessions, and presenting the findings.
Run your entire business from the palm of your hand. No more flitting through pages of a diary, or transcribing exercise data taken during a session to a desktop computer after the fact!

Main Features at a Glance
Enter any type of exercises and routines into the libraries.
Train and track multiple individuals simultaneously.
Make entries by writing directly on the screen with a "pen",
selecting from pop-up lists, tapping on-screen objects, or
using the keyboard.
Enter clients' personal data into the Clients Directory, track their
weight and fat content from displayed lists.
Enter notes specific to a session, create templates to facilitate
report writing and note taking.
Compare an individual's performance for the present exercise set
together with the past four sessions for that set side-by-side on-screen.
Scroll back to view and compare exercise performances with past sessions executed months or even years ago.
Print out formatted exercise data, notes, reports, custom forms, etc.
Unique, proprietary, Performance Calculator computes a grade after each exercise set based on the client's past performances for that set.
Simple to use Time Billing Tracker automatically bills clients for session time and tracks the amounts they owe. Display and print out invoices, receipts, and financial summaries of all transactions.
Click Here For More Software and Reviews