Home | Supplements | eBooks | DVDs | Articles | Forum


---
[Submit to forum] [Back to The Truly Huge Home Page]
---
Casey Viator Death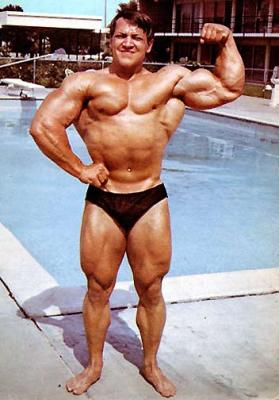 Posted by: Paul
Sad news, Casey Viator the youngest Mr. America in history (he won in 1971 at the age of 19, a record that will most likely never be beaten) passed away at the age of 62, the probable cause of death was congestive heart failure. I got to meet and be personally trained by Casey a few years back in Clearwater, Florida, he was a very nice guy and I learned a lot from him. My deepest condolences to his friends and loved ones.
Re: Casey Viator Death
Posted by: Frank Woods
I got to meet Casey in Jacksonville fl in the late seventies or early eighties.
He did a work out with his friend Jimmie allen at a gym on ft caroline rd that I belonger to.
Jimmie asked if I wanted to watch them workout.
The only thing i could possibly keep up with them was on the Nautilus leg press and squat machine, so I didn't participate. I wish I took some pictures.
[Natural Bodybuilding Forum] [Bodybuilding Supplement Forum] [Weightlifting Forum] [Bodybuilding Message Board]
[Powerlifting Forum] [Bodybuilding Discussion Forum] [Bodybuilder Forum] [Teen Bodybuilding Forum]
[Muscle Growth Forum] [Weight Loss Forum] [Workout Forum] [Health and Fitness Forum]
---