Home | Supplements | eBooks | DVDs | Articles | Forum

Featured Diet
Weight Loss Product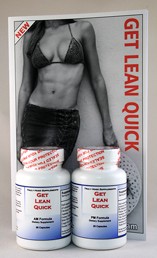 Buy Get Lean Quick
14 Day Fat Loss Click here!
---
[Submit to forum] [Back to The Truly Huge Home Page]
---
FREE WEEKLY FITNESS TIPS NEWSLETTER
Fitness, Diet and Weight Loss weekly e-mail tips,
stay informed and stay motivated, join today!

Sign up free by sending an e-mail to
newsletter@trulyhuge.com
BIA Body Fat Method
Posted by: Norman Xler (
normanx-99@yohoo.com
)
I've read a bit about accurately measuring body fat using the bodies electrical resistance. This is the way "bathroom" type scales which tell you this info as you stand on them with bare feet come up with the number, they measure the resistance through one or both feet then run a calculation and produce a result. As someone with an electrical engineering background, it seems obvious that you could do this with a readily/cheaply available piece of test equipment called an ohmmeter, given the proper technique. Anyone ever see such a method described?
[Natural Bodybuilding Forum] [Bodybuilding Supplement Forum] [Weightlifting Forum] [Bodybuilding Message Board]
[Powerlifting Forum] [Bodybuilding Discussion Forum] [Bodybuilder Forum] [Teen Bodybuilding Forum]
[Muscle Growth Forum] [Weight Loss Forum] [Workout Forum] [Health and Fitness Forum]
---
Please Click On Our Sponsors


---