Home | Supplements | eBooks | DVDs | Articles | Forum


---
[Submit to forum] [Back to The Truly Huge Home Page]
---
Cybergenics Manual For Sale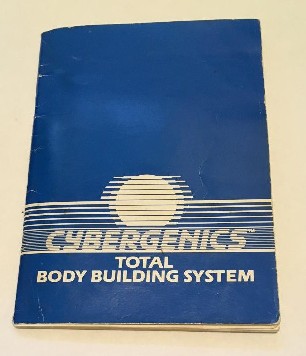 Posted by: Paul
Cybergenics was one of the biggest bodybuilding, fitness and weight loss supplement companies in the 1980's and 1990's their products included the Cybergenics 60 Day Total Bodybuilding System, the 6 Week Phase 1 Muscle Building Program, the Cybergenics Cybertrim 6 Week Mega Weight Loss Program, Cybergenics for Hardgainers and Cybergenics Quick Trim 14 Day Diet.
All these kits came with supplements, a manual and sometimes charts or an audio or video.
I have a copy of the old Cybergenics manual for the total bodybuilding system, this little blue Cybergneics manual first published by the L & S Research Corporation, Brick New Jersey in 1985 covers the full details of the original Cybergenics workout and diet.
Many people still feel this is one of the most effective bodybuilding training and nutrition program they ever followed.
If you are interested in bidding on the rare and very hard to find Cybergenics manual contact me at thmuscle@aol.com

#cybergenics manual, #cybergenics manual pdf, #cybergenics workout manual, #cybergenics total bodybuilding system manual
[Natural Bodybuilding Forum] [Bodybuilding Supplement Forum] [Weightlifting Forum] [Bodybuilding Message Board]
[Powerlifting Forum] [Bodybuilding Discussion Forum] [Bodybuilder Forum] [Teen Bodybuilding Forum]
[Muscle Growth Forum] [Weight Loss Forum] [Workout Forum] [Health and Fitness Forum]
---