Home | Supplements | eBooks | DVDs | Articles | Forum

Featured Diet
Weight Loss Product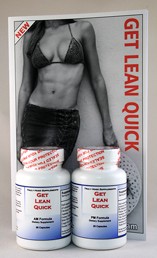 Buy Get Lean Quick
14 Day Fat Loss Click here!
---
[Submit to forum] [Back to The Truly Huge Home Page]
---
FREE WEEKLY FITNESS TIPS NEWSLETTER
Fitness, Diet and Weight Loss weekly e-mail tips,
stay informed and stay motivated, join today!

Sign up free by sending an e-mail to
newsletter@trulyhuge.com
How To Get A Tighter Stomach
Posted by: heath (
heath_ruff@yahoo.com
)
im 17 and have been liftin hard for about 4 months now iwork out at least 4-5 times aweek for like 2-3 hours aday.......my question ive got not flab but like loose skin and a lil fat over my abs.....wat is a quick and effective way to tighten my skin to get the nice ripped look.
Re: How To Get A Tighter Stomach
Posted by: CWC (
c_w_c_5_5_5_5@yahoo.com
)
You have to diet and do more cardio to lose the fat covering ur abs. No matter how hard u work out, u wont lose that fat unless you diet and do cardio.
[Natural Bodybuilding Forum] [Bodybuilding Supplement Forum] [Weightlifting Forum] [Bodybuilding Message Board]
[Powerlifting Forum] [Bodybuilding Discussion Forum] [Bodybuilder Forum] [Teen Bodybuilding Forum]
[Muscle Growth Forum] [Weight Loss Forum] [Workout Forum] [Health and Fitness Forum]
---
Please Click On Our Sponsors


---