Home | Supplements | eBooks | DVDs | Articles | Forum

Featured Diet
Weight Loss Product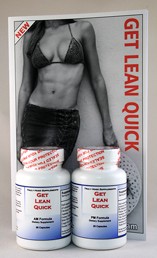 Buy Get Lean Quick
14 Day Fat Loss Click here!
---
[Submit to forum] [Back to The Truly Huge Home Page]
---
FREE WEEKLY FITNESS TIPS NEWSLETTER
Fitness, Diet and Weight Loss weekly e-mail tips,
stay informed and stay motivated, join today!

Sign up free by sending an e-mail to
newsletter@trulyhuge.com
Teen Weight Loss
Posted by: Cam (
camg@hjfa.org
)
Hi, I am 13. I have been lifting now for about 1 year. I play baseball, football, and basketball, I eat healthy, and yet, I am not losing any weight. Does anyone know a good way to loose weight and fat, espessially around the mid-section?
Re: Teen Weight Loss
Posted by: nelson m. (
DMURR928@OPTOMLINE.NET
)
You're only 13 years old so I recomend keep excercising, playing sports, and eating healthy in time as you get older you will start shaping up and my last recomendation do a lot of chin-ups wide ones start with 5-sets of-10. [Submit a follow up message]
[Natural Bodybuilding Forum] [Bodybuilding Supplement Forum] [Weightlifting Forum] [Bodybuilding Message Board]
[Powerlifting Forum] [Bodybuilding Discussion Forum] [Bodybuilder Forum] [Teen Bodybuilding Forum]
[Muscle Growth Forum] [Weight Loss Forum] [Workout Forum] [Health and Fitness Forum]
---
Please Click On Our Sponsors


---