Home | Supplements | eBooks | DVDs | Articles | Forum


---
[Submit to forum] [Back to The Truly Huge Home Page]
---
Rare Mike Mentzer Bodybuilding Book
Mike Mentzer's Spot Bodybuilding: A Revolutionary New Approach to Body Fitness and Symmetry
Posted by: Paul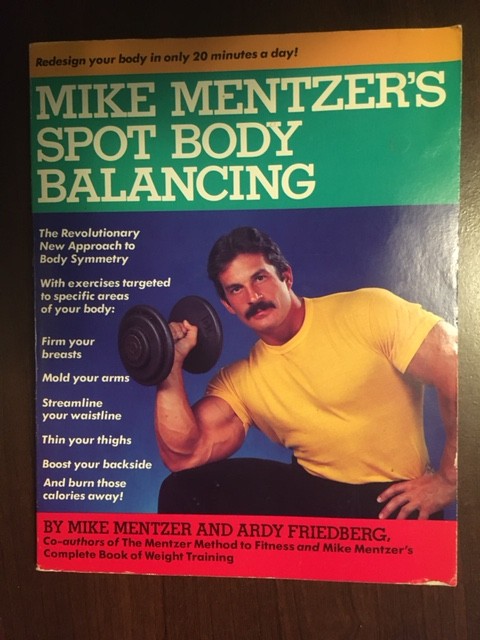 I am selling my copy of...
Mike Mentzer's Spot Bodybuilding
by Mike Mentzer and Ardy Friedberg
Simon & Schuster, 1983
Paperback Book, 111 pages
You can achieve perfect body balance and muscular symmetry with this entirely new method of body balancing and shaping from Mike Mentzer - former Mr. America, Mr. Universe, and Heavyweight Mr. Olympia. This revolutionary approach to total body fitness is based on the latest developments in exercise physiology and is designed to use with barbells, Nautilus, and Universal Equipment.
This total body workout is specifically designed for your personal body-shaping needs, and it take only 20 minutes, 3 times a week. Spot Bodybuilding offers a precise solution - a way to pinpoint problem areas and correct them. it focuses in the development of specific body parts - shoulders, arms, chest, waist, hips, thighs, buttocks, and calves - all area that you'll need to concentrate on to develop muscular symmetry and a firm, nicely proportioned physique.
Including hundreds of tips for men and women, the unique workout menu will guide you every step of the way, showing you just the right exercise for just the right part of your body.
E-Mail Me if you are interested.
[
Submit a follow up message
]
[Natural Bodybuilding Forum] [Bodybuilding Supplement Forum] [Weightlifting Forum] [Bodybuilding Message Board]
[Powerlifting Forum] [Bodybuilding Discussion Forum] [Bodybuilder Forum] [Teen Bodybuilding Forum]
[Muscle Growth Forum] [Weight Loss Forum] [Workout Forum] [Health and Fitness Forum]
---