Home | Supplements | eBooks | DVDs | Articles | Forum

Featured Diet
Weight Loss Product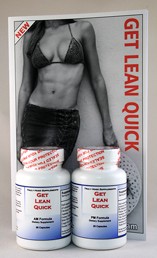 Buy Get Lean Quick
14 Day Fat Loss Click here!
---
[Submit to forum] [Back to The Truly Huge Home Page]
---
FREE WEEKLY FITNESS TIPS NEWSLETTER
Fitness, Diet and Weight Loss weekly e-mail tips,
stay informed and stay motivated, join today!

Sign up free by sending an e-mail to
newsletter@trulyhuge.com
Fat Loss Low Carb
Posted by: Eric Gonzales (
behr51@yahoo.com
)
I am 21 years old and desperately trying to lose bodyfat and weight. In the past six months I have went from weighing 300lbs to a current 240lbs. I feel alot better, but my current goal is to lose the aditional 50lbs by December, is that possible? I'm currently doing cardio 6 days a week for an hour at a time. My biggest problem is with carbs. Can you tell me if low carbs is the best way to go. Thanks.
[Natural Bodybuilding Forum] [Bodybuilding Supplement Forum] [Weightlifting Forum] [Bodybuilding Message Board]
[Powerlifting Forum] [Bodybuilding Discussion Forum] [Bodybuilder Forum] [Teen Bodybuilding Forum]
[Muscle Growth Forum] [Weight Loss Forum] [Workout Forum] [Health and Fitness Forum]
---
Please Click On Our Sponsors


---