Home | Supplements | eBooks | DVDs | Articles | Forum


---
[Submit to forum] [Back to The Truly Huge Home Page]
---
Mike Mentzer Nutrition Book
Rare Original Mike Mentzer's Heavy Duty Nutrition
Posted by: Paul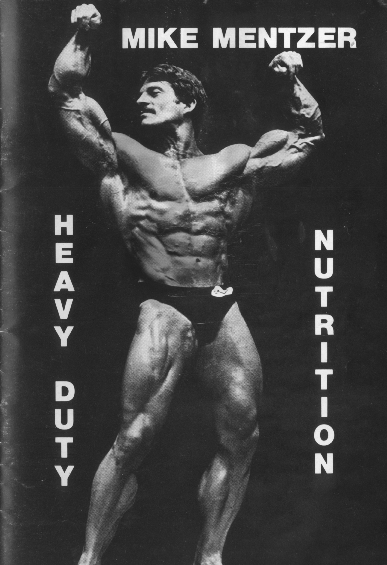 I am selling my copy of...
Mike Mentzer's Heavy Duty Nutrition
Nutrition is perhaps the most widely misunderstood subject pertaining to bodybuilding. Mike Mentzer explores the myths that confuse this important subject. This informative booklet explains how each individual can formulate the perfect diet for building muscle without gaining fat. Once you've discovered your own caloric maintenance requirements, Mike shows you exactly how many calories and grams of protein you require to build the muscle you want. Did you know that carbohydrates are the bodybuilders best friend? Did you know that protein is vastly overrated in the muscle growth process? Read about it in Mike Mentzer's Heavy Duty Nutrition.
E-Mail Me if you are interested.
[
Submit a follow up message
]
[Natural Bodybuilding Forum] [Bodybuilding Supplement Forum] [Weightlifting Forum] [Bodybuilding Message Board]
[Powerlifting Forum] [Bodybuilding Discussion Forum] [Bodybuilder Forum] [Teen Bodybuilding Forum]
[Muscle Growth Forum] [Weight Loss Forum] [Workout Forum] [Health and Fitness Forum]
---