Home | Supplements | eBooks | DVDs | Articles | Forum

Featured Diet
Weight Loss Product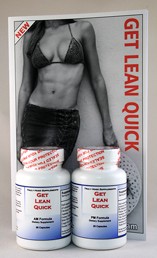 Buy Get Lean Quick
14 Day Fat Loss Click here!
---
[Submit to forum] [Back to The Truly Huge Home Page]
---
FREE WEEKLY FITNESS TIPS NEWSLETTER
Fitness, Diet and Weight Loss weekly e-mail tips,
stay informed and stay motivated, join today!

Sign up free by sending an e-mail to
newsletter@trulyhuge.com
Scale Stuck Weight Loss
Posted by: miguel (
kwowner@hotmail.com
)
Hey there! About 3 months ago I decided to start( don't want to say a diet becuse I changed my way of life) first I left sugar, sodas all kind, bread, candy, grease foods 0 fast food, and the first month I lost 19 lbs but then I got stuck there I've been loosing 1 2 lbs per month I eat healthy, lots of fish, and fruit, water salads no dressing etc etc I go to the gym at least 3 times a week, becuse of my job most of all, i do 30 to 40 minutes of bike or other cardio machine, I do 3 sets of 10 on abb machine, legs, arms and chest, and recently i got a jug of muscle milk which I drink only and before heading to the gym, but still the progress I feel is being slow? Have any ideas?
[Natural Bodybuilding Forum] [Bodybuilding Supplement Forum] [Weightlifting Forum] [Bodybuilding Message Board]
[Powerlifting Forum] [Bodybuilding Discussion Forum] [Bodybuilder Forum] [Teen Bodybuilding Forum]
[Muscle Growth Forum] [Weight Loss Forum] [Workout Forum] [Health and Fitness Forum]
---
Please Click On Our Sponsors


---