Home | Supplements | eBooks | DVDs | Articles | Forum

Featured Diet
Weight Loss Product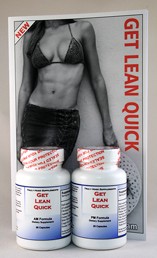 Buy Get Lean Quick
14 Day Fat Loss Click here!
---
[Submit to forum] [Back to The Truly Huge Home Page]
---
FREE WEEKLY FITNESS TIPS NEWSLETTER
Fitness, Diet and Weight Loss weekly e-mail tips,
stay informed and stay motivated, join today!

Sign up free by sending an e-mail to
newsletter@trulyhuge.com
Teen Weight Loss
Posted by: Pauline M (
xox_thugmisses_xox@hotmail.com
)
I'm 16 yrs old and over weight and i dont know how to lose weight. I can't seem to stick to exercise routines. I always lose focus. I eat alot also and i can't seem to keep it down. I weigh 145 and want to lose some weight and build muscles but i need help sticking to it. How can i make this easier and faster?
Re: Teen Weight Loss
Posted by: Doug
dirtymeany@hotmail.com
)
The only way I found to loose wieght but keep the strength was jogging. Start at one mile for a couple of weeks, 1.5, then 2. I'm up to 3 miles now, about to go to 3.5 and I just weighed in at 220. It took about 3 months but I didn't run everyday and I was pretty keen on the low fat food, but I could have been more agressive. My arms are still 17", chest etc. except ,my legs have leaned out a little more. Good luck!
[Natural Bodybuilding Forum] [Bodybuilding Supplement Forum] [Weightlifting Forum] [Bodybuilding Message Board]
[Powerlifting Forum] [Bodybuilding Discussion Forum] [Bodybuilder Forum] [Teen Bodybuilding Forum]
[Muscle Growth Forum] [Weight Loss Forum] [Workout Forum] [Health and Fitness Forum]
---
Please Click On Our Sponsors


---