Home | Supplements | eBooks | DVDs | Articles | Forum


---
[Submit to forum] [Back to The Truly Huge Home Page]
---
Famous Jewish Bodybuilders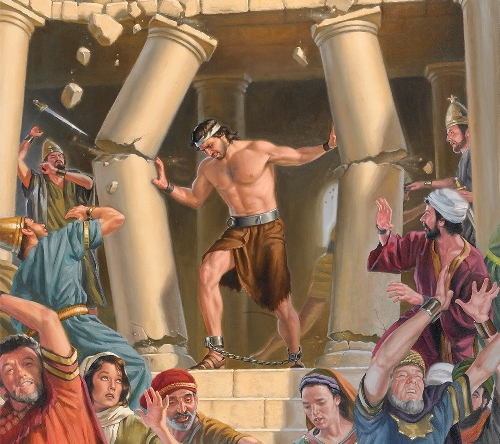 Posted by: Alan
The world of bodybuilding has long been a space for physical and mental strength, and Jewish bodybuilders have been a part of this history for centuries. Jewish bodybuilders have been breaking barriers and challenging stereotypes from the early days of bodybuilding to the present. In this post, we will take a look at some of the most famous Jewish bodybuilders to have ever graced the sport. We will explore their accomplishments, their motivations, and their legacies, as well as the impact they have had on bodybuilding as a whole.
Joe Weider
Joe Weider was one of the most influential figures in bodybuilding and fitness, his Jewish background shaped his life and work. As the founder of the International Federation of Bodybuilding and Fitness, Weider was responsible for popularizing bodybuilding and helping to create a thriving industry. He was a pioneering figure in the fitness world, and his legacy still lives on today. Born in Canada to a Jewish family, Weider was a trailblazer in the bodybuilding scene, and he overcame numerous obstacles to make an incredible impact on the fitness industry.
Jack LaLanne
Jack LaLanne was an iconic Jewish bodybuilder and fitness guru who is widely regarded as one of the most influential figures in the history of fitness. He was a pioneer in the development of modern exercise and nutrition programs, promoting health and wellness for generations of Americans. LaLanne was the first to introduce the concept of exercise as a lifestyle and was instrumental in popularizing the belief that physical fitness was beneficial for both physical and mental health. With his passion for physical fitness, LaLanne has become a source of inspiration for people of all backgrounds, including Jews who seek to stay active and healthy.
Joe Gold
Joe Gold was a truly remarkable individual. He was an iconic figure in the bodybuilding world, holding multiple world records and competing in major tournaments. But he was more than just an athlete; he was a proud Jew and a proud American, and he used his accomplishments to prove the strength of both his faith and his country. Joe Gold is credited with founding two iconic gym chains, Gold's Gym and World's Gym, which are both renowned for their commitment to helping people reach their fitness goals.
Dan Lurie
Jewish bodybuilding legend Dan Lurie has been inspiring people around the world for decades. His inspiring story of success and determination has been an inspiration to many who have followed in his footsteps. He was a pioneer in the sport, winning numerous competitions and inspiring generations of bodybuilders to come. His impact on bodybuilding cannot be overstated, and his legacy continues to inspire athletes today.
Mike Katz
Mike Katz is an incredible example of what can be achieved when you push yourself to the limit. As a Jewish bodybuilder, he has earned a reputation as one of the best in the world, with a career spanning over three decades. His passion for the sport has seen him compete in countless competitions, and even win multiple titles. He is a true inspiration for anyone looking to make a name for themselves in the world of bodybuilding.
[Natural Bodybuilding Forum] [Bodybuilding Supplement Forum] [Weightlifting Forum] [Bodybuilding Message Board]
[Powerlifting Forum] [Bodybuilding Discussion Forum] [Bodybuilder Forum] [Teen Bodybuilding Forum]
[Muscle Growth Forum] [Weight Loss Forum] [Workout Forum] [Health and Fitness Forum]
---