Home | Supplements | eBooks | DVDs | Articles | Forum


---
[Submit to forum] [Back to The Truly Huge Home Page]
---
Mike Mentzer Personal Life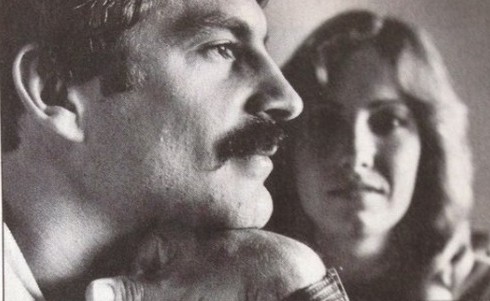 Posted by: Paul
Mike Mentzer was an American professional bodybuilder and author who rose to fame in the late 1970s. His unique approach to high intensity bodybuilding, which he called "Heavy Duty", earned him a cult-like following among bodybuilders and fitness enthusiasts. While Mentzer's professional life and impact on the fitness industry are well-documented, his personal life is often overlooked. This post will provide an in-depth look at the personal life of Mike Mentzer, including his relationships and struggles.
The Life of Mike Mentzer
Mike Mentzer was born in Ephrata, Pennsylvania in 1951. His father was a truck driver and his mother was a homemaker. Growing up, Mike was an good student, and he was always interested in physical fitness. He was an avid weightlifter and bodybuilder, and he was determined to make a career out of it.
At the age of 18, Mike entered his first bodybuilding competition and won. This was the start of a long and successful career in the sport. He went on to win several more competitions, including the Mr. America title in 1976, and the Mr. Universe title in 1978.
Mike Mentzer In The Air Force
Mike Mentzer is best remembered for his many achievements in bodybuilding, but his service in the Air Force is often overlooked. After graduating high school, Mike Mentzer served for four years in the US Air Force. This defiantly had an impact on his discipline and his ability to meet challenges, this experience definitely helped to shape his later life.
Mike Mentzer Medical Student
After the Air Force, Mike Mentzer was a pre-medical student at the University of Maryland, where he studied genetics, physical and organic chemistry. His ultimate goal was to become a psychiatrist, but he lost respect for psychiatry when he saw that they had no real cures for mental illness and that all the psychiatrists he met were themselves either neurotics or psychotics.
Mike Mentzer and Philosophy
Having given up on psychiatry, Mike Mentzer turned to Philosophy for him moral and intellectual development, he was most impressed with several existential philosophers including Friedrich Nietzsche and Ayn Rand.
Mike Mentzer Relationships
Mike Mentzer was never married and he never had any children. But he did have a few important very relationships in his life.
Cathy Gelfo was the longtime girlfriend Mike Mentzer. They first met in a college philosophy class. Cathy was always there to support Mike, and she was very proud of all his accomplishments.
Julie McNew was a female bodybuilder who dated Mike Mentzer in the mid to late 1980's, she was also very supportive of him even after they broke up.
Mike Mentzer Drug Addiction
Many don't know that Mike Mentzer struggled with a long-term drug addiction throughout his lifetime, drugs played a major role in his live struggles. Mike Mentzer's amphetamine addiction most likely contributed to his early death.
Mike Mentzer Memorial
Mike Mentzer passed away in 2001 due to heart complications at the age of 49. He was remembered for his great dedication to bodybuilding and his commitment to helping others achieve their fitness goals.
Mike Mentzer's life was a story of personal triumph. He overcame adversity and achieved success in his chosen field. He was an inspiration to many and his legacy will live on for generations to come.
For a complete presentation of Mike Mentzer's high intensity workout system watch the Mike Mentzer Training Video.
If you have any other questions about Mike Mentzer or High Intensity Training email me and I'll get back to you with an answer as quick as I can.
[Natural Bodybuilding Forum] [Bodybuilding Supplement Forum] [Weightlifting Forum] [Bodybuilding Message Board]
[Powerlifting Forum] [Bodybuilding Discussion Forum] [Bodybuilder Forum] [Teen Bodybuilding Forum]
[Muscle Growth Forum] [Weight Loss Forum] [Workout Forum] [Health and Fitness Forum]
---