Home | Supplements | eBooks | DVDs | Articles | Forum

Featured Diet
Weight Loss Product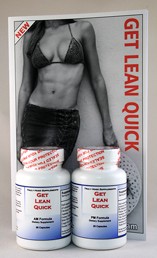 Buy Get Lean Quick
14 Day Fat Loss Click here!
---
[Submit to forum] [Back to The Truly Huge Home Page]
---
Why Am I Gaining Weight From Working Out?
Posted by: JF
I need some advice-HELP! I am a 39 year old woman. I have been an exerciser for about 20 years. Walking & light weights have been my main activities. After the new year, I joined a gym for the first time in a long while. I started using the weight machines & tracking my progress. I started at 134 pounds (I'm 5'2) with 30% body fat. I am now 142 pounds & 33% body fat! After retaking my measurements, I am up between .5 & 1 inches in all areas! My clothes feel tight! Before I have to go buy a new wardrobe, please advise!!!
[Natural Bodybuilding Forum] [Bodybuilding Supplement Forum] [Weightlifting Forum] [Bodybuilding Message Board]
[Powerlifting Forum] [Bodybuilding Discussion Forum] [Bodybuilder Forum] [Teen Bodybuilding Forum]
[Muscle Growth Forum] [Weight Loss Forum] [Workout Forum] [Health and Fitness Forum]
---
Please Click On Our Sponsors


---