Home | Supplements | eBooks | DVDs | Articles | Forum

Featured Diet
Weight Loss Product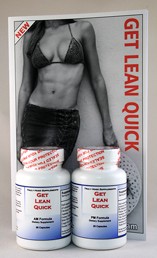 Buy Get Lean Quick
14 Day Fat Loss Click here!
---
[Submit to forum] [Back to The Truly Huge Home Page]
---
Long Lean Leg Muscles
Posted by: Yesenia (celestecrystal3@yahoo.com
i love exercising, i eat very healthy with vegetables fruits..8 glasses of water every..etc. and i run 2 miles everyday. plus do leg exercises and stretch, im happy with my stomach arms, and everything..but my LEGS kill me! ahhh i hate em...they're not fat, i just think they're to thick =[ any ideas or workouts or anything i can try to thin out or make my legs longer or leaner???
Re: Long Lean Leg Muscles
Posted by: rose (fitnessbyrose@cox.net
Read your message. Other than lots of cardio, the only way to lean out the legs is to cut out simple carbs, like breads and starches. Eat lean proteins with vegies and eat every 3 hours. Hard boiled eggs with vegies, protein shakes, and it will happen. good luck
[Natural Bodybuilding Forum] [Bodybuilding Supplement Forum] [Weightlifting Forum] [Bodybuilding Message Board]
[Powerlifting Forum] [Bodybuilding Discussion Forum] [Bodybuilder Forum] [Teen Bodybuilding Forum]
[Muscle Growth Forum] [Weight Loss Forum] [Workout Forum] [Health and Fitness Forum]
---
Please Click On Our Sponsors


---