Home | Supplements | eBooks | DVDs | Articles | Forum

Featured Diet
Weight Loss Product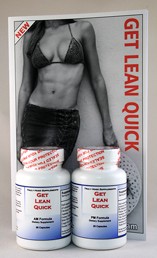 Buy Get Lean Quick
14 Day Fat Loss Click here!
---
[Submit to forum] [Back to The Truly Huge Home Page]
---
How Long Should I Do Aerobics?
Posted by: Jasmine
I'm an 18 year old female, seeking your advice. I am 5'4 and between 125-130 pounds. I know this is within my healthy weight catagory but I have some unwanted tummy flab. I also know that this is the most unhealthy spot to put on weight. I eat a relatively healthy diet with all food groups and a ton of fresh veggies and fruit! I exercise vigorously dancing and jogging, and would like to know the amount of time I should be doing this for? I usually shoot for 30 mins and then do target excercises, but I hear so many people advocating that we should be doing an hour? My grad is in a month, and I'm wondering if my thirty minutes per day will do the trick? Thanks for the help!
[Natural Bodybuilding Forum] [Bodybuilding Supplement Forum] [Weightlifting Forum] [Bodybuilding Message Board]
[Powerlifting Forum] [Bodybuilding Discussion Forum] [Bodybuilder Forum] [Teen Bodybuilding Forum]
[Muscle Growth Forum] [Weight Loss Forum] [Workout Forum] [Health and Fitness Forum]
---
Please Click On Our Sponsors


---