Home | Supplements | eBooks | DVDs | Articles | Forum

Featured Diet
Weight Loss Product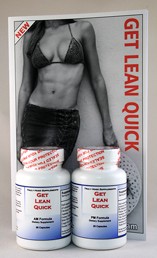 Buy Get Lean Quick
14 Day Fat Loss Click here!
---
[Submit to forum] [Back to The Truly Huge Home Page]
---
How Much Is Too Much Cardio?
Posted by: Cyndi
I hope you can help me. I just got back into exercising after having twins 2 1/2 years ago. I gained a lot of weight and have finally had enough. I've been going to the gym for about 3 weeks now and I am seeing some good results. The problem is that today while I was working out one of the trainers came up to me and said I am spending to much time on cardio. I do 1 hr of cardio 3 to 4 times a week and then I do weights and ½ hr of cardio the other days ( Example – Mon., Wed., Fri. - 1 hr cardio then Tue., Thur., Sat. 1/2 hr cardio and weights) He said that I could be shutting down my metabolism. Is this true?? Please help me!!
[Natural Bodybuilding Forum] [Bodybuilding Supplement Forum] [Weightlifting Forum] [Bodybuilding Message Board]
[Powerlifting Forum] [Bodybuilding Discussion Forum] [Bodybuilder Forum] [Teen Bodybuilding Forum]
[Muscle Growth Forum] [Weight Loss Forum] [Workout Forum] [Health and Fitness Forum]
---
Please Click On Our Sponsors


---