Home | Supplements | eBooks | DVDs | Articles | Forum

Featured Diet
Weight Loss Product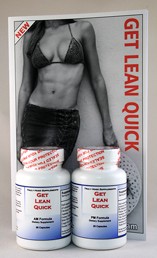 Buy Get Lean Quick
14 Day Fat Loss Click here!
---
[Submit to forum] [Back to The Truly Huge Home Page]
---
exercises to replace running
Posted by: Stefanie
Hi there,
I recently had my 4th baby approx 3 months ago. Throughout every pregnancy, I put on quite alot of weight, that being approx 25kg. However, after each baby, I always managed to get back to my normal weight through diet and exercise within approx 4 months.
I love running, and this was the main exercise I would do, along with a healthy diet. I was able to commence with my running routine after each baby was born because I didn't breast feed for very long. However, this time, I plan to breast feed for a little longer, and as a result, I am finding it very uncomfortable to run. I have been walking, but it's not the same, I seem to get very bored, very quickly.
I have a rowing machine at home and I was thinking I might do some rowing. Time is always a factor as I have 4 kids under the age of 6, so I'm always busy. But I was thinking I might get onto the rowing machine and do 3 mins of vigerous excerise 10 times a day. I feed 5 times a day so I thought 3 mins before a feed, then 3 mins after each feed would total 30 mins of vigerous rowing everyday.
However, I am just wondering whether exercising like this would work. Would it have the same effect, and more importantly, would it help me loose my weight like running did?? I used to run approx 6km everyday. Or am I totally wasting my time???
I would appreciate some advice. Thank you very much for your time.
Regards,
Angie
[Natural Bodybuilding Forum] [Bodybuilding Supplement Forum] [Weightlifting Forum] [Bodybuilding Message Board]
[Powerlifting Forum] [Bodybuilding Discussion Forum] [Bodybuilder Forum] [Teen Bodybuilding Forum]
[Muscle Growth Forum] [Weight Loss Forum] [Workout Forum] [Health and Fitness Forum]
---
Please Click On Our Sponsors


---