Home | Supplements | eBooks | DVDs | Articles | Forum

Featured Diet
Weight Loss Product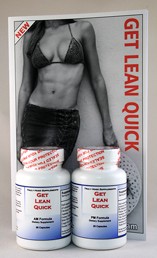 Buy Get Lean Quick
14 Day Fat Loss Click here!
---
[Submit to forum] [Back to The Truly Huge Home Page]
---
effective workout for weight loss
Posted by: Kevin
My name is Kevin. I recently started a new workout routine (about 1 month ago). I want to know if it is an effective enough workout, or if i should increase the frequency. First, a little background info... 
 Im 6'3, 270lbs.. not sure what my bmi is because im not obese, but have a high bmi according to calculators. my wrist is 8inches, my forearm 16.   I work in asphalt repair, usually for a minimum of 6 hrs a day, sometimes for 16, 5-6 days per week. 
My  routine is a simple body-weight exercise routine 2 days per week, monday and thursday. I do this: 
50 jumping jacks (3 ct)
25 reg pushups
20 squats
20 cherry pickers
25 decline pushups
10 1-legged squats (each leg)
20 side to side lunges
20 jumping jacks(3 ct)
25 incline pushups
plank 60 seconds
20 squats (as deep as i can go)
as many reg pushups as i can, then onto my knees for more untill i cant move anymore.
iv recently started eating a protien bar before the workouts as well, whereas for the last 7 months of work iv only been eating a muffin in the morning then a large meal at night.  my main goal is to lose my waste, an i have lost an inch since i started the workout.
[Natural Bodybuilding Forum] [Bodybuilding Supplement Forum] [Weightlifting Forum] [Bodybuilding Message Board]
[Powerlifting Forum] [Bodybuilding Discussion Forum] [Bodybuilder Forum] [Teen Bodybuilding Forum]
[Muscle Growth Forum] [Weight Loss Forum] [Workout Forum] [Health and Fitness Forum]
---
Please Click On Our Sponsors


---