Home | Supplements | eBooks | DVDs | Articles | Forum

Featured Diet
Weight Loss Product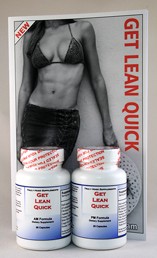 Buy Get Lean Quick
14 Day Fat Loss Click here!
---
[Submit to forum] [Back to The Truly Huge Home Page]
---
weight loss without muscle gain
Posted by: Ryan
Hello, I have a quick question for you pertaining to weight loss.. I am a male, 5'9, 195 pounds.. I am trying to slim down without adding muscle.. I strictly want to lose fat. I have a fairly muscular build already and dont want to add any more muscle. I have come to my own conclusion that cardio and a good workout that doesnt involve alot of weight lifting would be the best for me. Do you know or could redirect me to a workout that would work perfect for someone in my predicament?
Thanks,
Ryan
[Natural Bodybuilding Forum] [Bodybuilding Supplement Forum] [Weightlifting Forum] [Bodybuilding Message Board]
[Powerlifting Forum] [Bodybuilding Discussion Forum] [Bodybuilder Forum] [Teen Bodybuilding Forum]
[Muscle Growth Forum] [Weight Loss Forum] [Workout Forum] [Health and Fitness Forum]
---
Please Click On Our Sponsors


---