Home | Supplements | eBooks | DVDs | Articles | Forum

Featured Diet
Weight Loss Product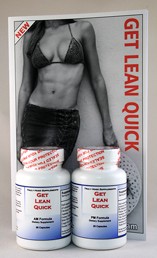 Buy Get Lean Quick
14 Day Fat Loss Click here!
---
[Submit to forum] [Back to The Truly Huge Home Page]
---
stress and weight loss for vegetarians
Posted by: Megha
I have been on a determined mission for the past what feels like two years now to lose weight and I feel no difference. I am a vegetarian so I keep a good diet and also drink protein since I lack that from no meat. I workout 5 days a week mixing everything up but usually doing about 45 mins of weight lifting and 30-40 mins of cardio every workout. I finished medical school and I have studying for my major exams so my stress level is beyond explainable, but I still feel as though even with the stress the amount of work and healthy diet i follow I should be losing something. Can you tell me why I am not losing weight? what am I doing wrong?
Megha
[Natural Bodybuilding Forum] [Bodybuilding Supplement Forum] [Weightlifting Forum] [Bodybuilding Message Board]
[Powerlifting Forum] [Bodybuilding Discussion Forum] [Bodybuilder Forum] [Teen Bodybuilding Forum]
[Muscle Growth Forum] [Weight Loss Forum] [Workout Forum] [Health and Fitness Forum]
---
Please Click On Our Sponsors


---