Home | Supplements | eBooks | DVDs | Articles | Forum

Featured Diet
Weight Loss Product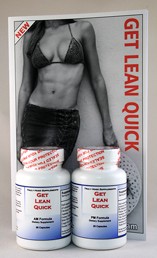 Buy Get Lean Quick
14 Day Fat Loss Click here!
---
[Submit to forum] [Back to The Truly Huge Home Page]
---
sternum fat
Posted by: Andy
I've finally got myself in the right mind set to stay dedicated. (I think) I'm a 46 year old male 5'10". I started out at 188. I've been at it for about 4-5 weeks and I'm down to 176. Which I think is excellent. My problem is I have this fatty area right at my sternum. I have a friend who is a cardiac nurse. She has told me in the past that that is a bad area for the fat to start.
Any suggestions on working on getting rid of that fat?
Thanks,
Andy
Re: sternum fat
Posted by: Paul
There is no way to spot reduce fat, and it usually comes off problem areas last.
With that said here are a few suggestions:
Cut out all refined carbohydrates such as bread, pasta etc. replace with fresh raw vegetables and fruits.
Do cardio twice a day in the morning before breakfast and after dinner. Do strength training every other day.
Use a fat burning supplement like Herbal Fat Melter
Best,
Paul
[Natural Bodybuilding Forum] [Bodybuilding Supplement Forum] [Weightlifting Forum] [Bodybuilding Message Board]
[Powerlifting Forum] [Bodybuilding Discussion Forum] [Bodybuilder Forum] [Teen Bodybuilding Forum]
[Muscle Growth Forum] [Weight Loss Forum] [Workout Forum] [Health and Fitness Forum]
---
Please Click On Our Sponsors


---