Home | Supplements | eBooks | DVDs | Articles | Forum

Featured Diet
Weight Loss Product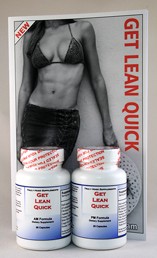 Buy Get Lean Quick
14 Day Fat Loss Click here!
---
[Submit to forum] [Back to The Truly Huge Home Page]
---
fat loss after pregnancy
Posted by: Kristy
Hello,
I had a baby 6 months ago & am now trying to get back to my pre baby weight!
I have lost 10 kgs so far in 4 wks burning around 400-450 calories a work out..however this week i pushed myself to 615 calories and yesterday 700 calories in my work out yet this week i have lost less weight & in the last 2 days put on 2-300 grams!!
Am exercising too much? I always watch my calorie intake & yesterday for example had a 1000 calorie deficit. Has my body gone into starvation mode? If im 25 yrs old, I work out 5 days a week for 1 hr burning around 4-600 calories lets say, i currently weigh 89.5 kilos (197 pounds) & my height is 169cms (5ft 7).. How many calories should i be consuming each day to steadily lose weight at around 1.5-2 kgs a week?
Thank u so much, i look forward to your reply!!
[Natural Bodybuilding Forum] [Bodybuilding Supplement Forum] [Weightlifting Forum] [Bodybuilding Message Board]
[Powerlifting Forum] [Bodybuilding Discussion Forum] [Bodybuilder Forum] [Teen Bodybuilding Forum]
[Muscle Growth Forum] [Weight Loss Forum] [Workout Forum] [Health and Fitness Forum]
---
Please Click On Our Sponsors


---