Home | Supplements | eBooks | DVDs | Articles | Forum

Featured Diet
Weight Loss Product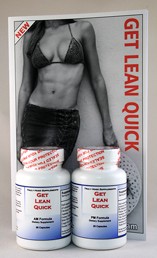 Buy Get Lean Quick
14 Day Fat Loss Click here!
---
[Submit to forum] [Back to The Truly Huge Home Page]
---
detox drink recipe for weight loss
Posted by: Corinne
Just in case you know of anyone who has a condition that is preventing them from exercising right away; ie. over abundance of toxins causing pain in joints, etc., here is the recipe that I used to get rid of the Fibromyalgia:
The juice of 5 lemons per day
Honey to taste - I use about 1/2 cup
distilled water to fill a 2 litre jug
I warm the honey so it will mix more easily with the water and lemon mixture.
Drink the lemonade mixture throughout the day and also distilled water (no toxins), fresh squeezed carrot juice once in awhile, herbal tea (made with distilled water).
Good luck!
Regards,
Corinne
[Natural Bodybuilding Forum] [Bodybuilding Supplement Forum] [Weightlifting Forum] [Bodybuilding Message Board]
[Powerlifting Forum] [Bodybuilding Discussion Forum] [Bodybuilder Forum] [Teen Bodybuilding Forum]
[Muscle Growth Forum] [Weight Loss Forum] [Workout Forum] [Health and Fitness Forum]
---
Please Click On Our Sponsors


---