Home | Supplements | eBooks | DVDs | Articles | Forum

Featured Diet
Weight Loss Product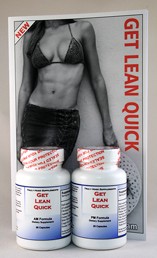 Buy Get Lean Quick
14 Day Fat Loss Click here!
---
[Submit to forum] [Back to The Truly Huge Home Page]
---
Antidepressants and weight gain
Posted by: Sona
My name is Sona I am 37 years old and I am Juvenile diabetic and I am on insulin (60 units human mixtard). Before 13 years after birth of my baby girl immediately after 20 days I went into severe depression, I am on medication for last 13 years and in these 13 years i have put on a lot of weight and i am really worried about it now my weight is 78 kg and my height is 5.3foot. Do you have any suggestions for me?
Re: Antidepressants and weight gain
Posted by: Fred
I am not a doctor and can't give you medical advice, but I am shocked to see you have been on these drugs (which have very bad side effects including weight gain, suicidal thoughts or behaviors, anxiety, agitation, panic attacks, hallucinations, hostility, aggressiveness, and even death) for 13 years, when postpartum depression is not a permanent condition and has many natural ways to treat it without drugs.
I suggest you checkout the following website How to Get Off Psychoactive Drugs Safely
[Natural Bodybuilding Forum] [Bodybuilding Supplement Forum] [Weightlifting Forum] [Bodybuilding Message Board]
[Powerlifting Forum] [Bodybuilding Discussion Forum] [Bodybuilder Forum] [Teen Bodybuilding Forum]
[Muscle Growth Forum] [Weight Loss Forum] [Workout Forum] [Health and Fitness Forum]
---
Please Click On Our Sponsors


---