Home | Supplements | eBooks | DVDs | Articles | Forum

Featured Diet
Weight Loss Product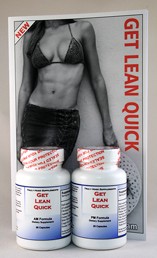 Buy Get Lean Quick
14 Day Fat Loss Click here!
---
[Submit to forum] [Back to The Truly Huge Home Page]
---
how to get rid of stomach fat
Posted by: Ryan
Hello,
My name is Ryan, I am 22 years old, 6 feet 0 inches, and currently weigh 166 pounds. Weight itself is not a concern for me, but appearance is. I have a little bit of fat in my stomach and sides that I want to get rid of, except I can't seem to do it.
I started about a year or more ago. I joined a weight lifting PE class in college to learn a little more, during that class I went from 180 to 175. After that class, I would work out with weights maybe every other day, and then do anywhere from an hour to an 1.5 hours of cardio every other day from that, while resting on sunday. I have also done such videos as Insanity, and GSPs rushfit for both my cardio and my weight needs. To top off my workout plan, I attend Martial Arts classes 3 times per week.
My diet is roughly 1700 calories per day, with 1801 being the amount I burn at rest. I started off with a diet of 1500 calories per day, but raised it because that was not working. I have kept a food journal, as well as a heart rate monitor to determine how many calories I burned. Getting from 175 to 170 seemed like it took a lot longer than it should have, and getting to 166 seems like it took even longer than that. Despite the difference on the scale though, my stomach does not appear any different that I can notice. The foods I eat are almost always pretty healthy. I like Oatmeal in the morning for breakfast (With a protein and fruit smoothy after my Morning workout), a healthy soup for lunch usually (With another protein/fruit smoothy after my afternoon workout), and something like chicken for dinner. With a light snack after that. I only drink water. If I need something between meals, I like to eat Yogurt. And the only supplement I take is fish oil for those omega 3s which I continually hear are good for you.
Some weeks I will workout more with weights, trying to increase my muscle, and some weeks I will work out more cardio to burn fat and increase my endurance. But after more than a year of seeing no physical results (Other than a slow decline on the scale) I am starting to feel like I must either be doing something wrong, or that something else is the matter. Please respond as soon as you can.
Thank you!
~Ryan
[Natural Bodybuilding Forum] [Bodybuilding Supplement Forum] [Weightlifting Forum] [Bodybuilding Message Board]
[Powerlifting Forum] [Bodybuilding Discussion Forum] [Bodybuilder Forum] [Teen Bodybuilding Forum]
[Muscle Growth Forum] [Weight Loss Forum] [Workout Forum] [Health and Fitness Forum]
---
Please Click On Our Sponsors


---