Home | Supplements | eBooks | DVDs | Articles | Forum

5 Tips to Keep Yourself in Good Shape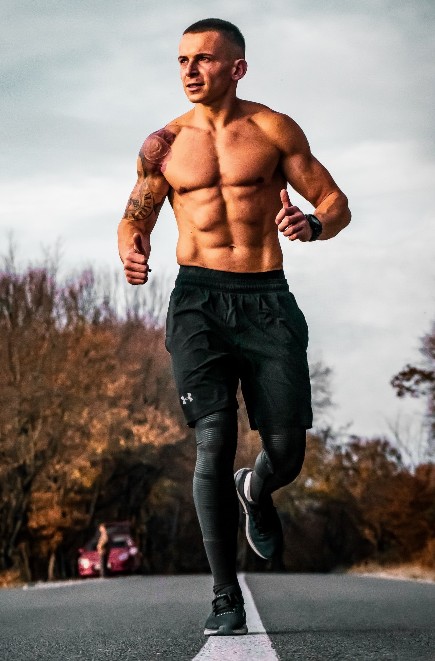 If you're making 2023 the year you get in shape, you may feel excited. But you may also be feeling a bit overwhelmed. It isn't easy to get started on a fitness journey, especially when it's been a while. To help you keep in shape, think about these tips below:
Shop for the best gear
You may be able to get away with wearing uncomfortable shoes and active wear that is outdated when you get started, but soon, your shoes may start hurting you, and your active clothes may start showing signs of wear and tear.
Invest in new gear, from your water bottle to your shoes and clothes. Spending money on your activewear can help to keep you committed because investing money is always an excellent way to stay the course. Research the best options on the market to buy quality clothing and gear built to last. Activewear sees a lot of wear and tear and can be pricey, so investing in the best allows you to wear your favorite items for longer.
Find the right diet for your body
Because a big part of keeping in shape has to do with your nutrition, check out the ways to eat better for your specific goals and needs. What works for a friend may not work for you. A legume-heavy diet may be the right choice for one person, but it may cause crazy inflammation.
Speak to a nutritionist about the best diet for your specific body so that you're eating for success, both in how you look and how you feel. While you may be eating plenty of healthy foods, you could discover that you have intolerances to some of them. Food intolerance can appear in various ways, such as bloat, water weight, or stomach upset, which can affect your figure, energy, and more.
Work out for your specific goals
If you're hoping to get toned and look stronger, you may need to choose a workout full of weights and strengthening. However, if you're hoping to train for a marathon, running often will be the best way to prepare for it.
If you're hoping to start mountain biking for endurance, you'll need to train less on the trails for big drops and jumps and more rock gardens and long distances. Know what you want to do to keep in shape, and then go for it!
Consider a personal trainer
Learning how to lift weights or do something well at the gym may not be the easiest thing if you don't have a background in fitness. It can seem daunting to walk into a gym and try to lift weights only to realize that you have no clue what you're doing.
A personal trainer can make it much easier for you and give you the input you need to reach your fitness goals. You could hire a personal trainer to train you virtually, which is perfect if you want to try to work out at home. Look online for people who offer virtual classes.
Know why you have your goals
You say that you want to run a marathon or lose 10 pounds. Do you know why you want to reach these goals? Having a plan can help keep you going, but understanding your why can help you reach your goals more than anything else.
Maybe you want to run a marathon because you've never pushed yourself that far before. Perhaps you want to lose some weight to be more agile on your mountain bike. When you know why you want to reach a fitness goal, you can bet you'll get there.
In Conclusion
Whether you want to start competing in bodybuilding competitions or lose some weight, keeping in shape isn't a one-time thing, it's a lifestyle. Get started by figuring out the best activities for your specific interests and goals, and invest in the best activewear and gear so that you're always ready to go.