Home | Supplements | eBooks | DVDs | Articles | Forum

Ghost Supplements Pre Workout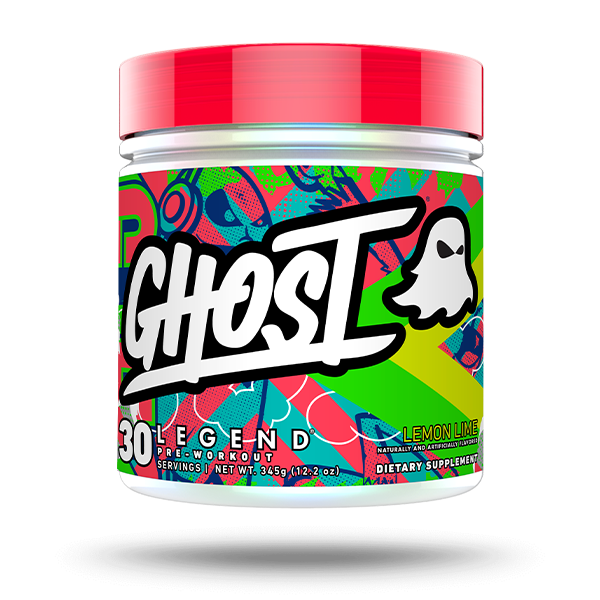 Ghost Legend Pre Workout Review
By Bryan Kernan author of Bodybuilding Supplement Secrets Revealed
What is Ghost Legend?
Ghost Legend is a pre workout supplement formula designed to give you more energy. better focus and amazing pumps that will make you feel like a legend in the gym.
It comes in many different delicious flavors such as Peach, Fruit Punch, Blue Raspberry, Cherry Limeade, Black Cherry, Swedish Fish, Watermelon, even Sour Patch Kids and Warheads Sour Candy.
Ghost Legend Benefits
Users say they get the following benefits from Ghost Legend Pre Workout:
Big energy boost

Higher strength

More endurance

Better focus

Increased muscle pump
Ghost Legend User Reviews
Here are just a few of the many positive Ghost Legend reviews that can be found online:
"It's like jet fuel but for your mouth. It lasts a long time but doesn't give you a crash at the end. Love this stuff!"
"Awesome taste. I recently found out about the Ghost brand. Refreshing to see a company making flavors that aren't the boring played out standards: fruit punch, blue raspberry etc. I liked the warheads flavor."
"I've been using ghost legend and pump for about 1 year now and I still get the same intense pumps and energy boost from these products."
Ghost Legend Ingredients
Container Size: 2 scoops
Servings Per Container: 25
Amount Per Serving:
L-Citrulline 4,000mg, Beta-Alanine 3,200mg, Nitrosigine (Inositol Stabilized Arginine Silicate)1,500mg, Senactiv (Panax Notoginseng and Rosa Roxburghii) Root Extracts 50mg, L-Tyrosine 1,000mg, Taurine 1,000mg, Alpha-GPC (Alpha-Glyceryl Phosphoryl Choline 50%) 300mg, Natural Caffeine [From Coffee (Coffea spp.) Bean] 250mg, Theobromine 100mg, AstraGin (Panax Notoginseng and Astragalus Membranaceus) Root Extracts 50mg, Rauwolfia (Rauwolfia Vomitoria) Root Extract 1.5mg
How to take Ghost Legend Pre Workout Supplement
Directions: Take Ghost Legend Pre-Workout before your workouts on training days. Add 2 scoops to 6-8 ounces of water or your favorite beverage. Make sure to mix it well before drinking it.
Where to Buy Ghost Legend?
For great prices and super fast shipping I recommend T-nutrition.com, go to Ghost Supplements.