Home | Supplements | eBooks | DVDs | Articles | Forum

Gym Ratz Training Log Software Review
Top Rated Product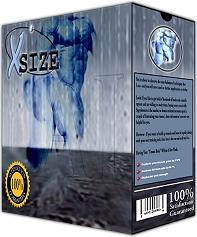 X-Size Bodybuilding Training Software
monmouth.com/~rclodfelter/gymratz.htm
Program Description:
GymRatz Training Log is a database application for recording and charting your weight-training program. Define your own routines with your own exercises, then record your workout with the number of sets and reps for each exercise. Add comments for each set, if you choose. As you progress, you can generate graphs to show your improvement. You can record workouts for only one person -- there's no provision for multiple data files. Help is available and a tutorial steps you through the setup process.
The Gym Ratz Training Log is intended to be used as a way to record and track your weightlifting progress. A training log is an indispensable tool in the gym. It is imperative that you record your progress to keep from retracing your steps in the gym. With The Gym Ratz Training Log you will have a workout by workout view of your training sessions enabling you to increase your performance each time you visit the gym.
Gym Ratz Training Log lets you personalize your workouts. There are no built in set or rep schemes and no preset routines. The routines are designed by you, for you. Just pick the exercises you want to perform from the exercise pick list and build your personal routine. After each training session enter your results into the training log. It's as easy as that.
There is no limit to the number of routines that can be kept in the log. You can keep a history of your workouts for as long as you like. You may also delete them at any time.
Track your progress linearly with the graph function. Sometimes it is easier to visualize your strengths and weaknesses in a graphic format. You can graph a certain routine or exercise and see your sticking points.
Click Here For More Software and Reviews