Home | Supplements | eBooks | DVDs | Articles | Forum

Joe Piscopo Bodybuilding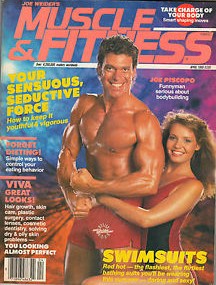 Joe Piscopo Workout
Yes, funny man Joe Piscopo, who was best known for his Saturday Night Live skits doing impressions of Frank Sinatra and Jerry Lewis, also loved bodybuilding!
He worked out hard and built a very respectable physique even appearing on the cover of Muscle and Fitness Magazine, he also was a spokesperson for Cybergenics in the 1990ís.
He was quoted as saying:
"The Cybergenics Total Body Building System is a quantum leap in safe and natural muscle building technology. If you want to pack on muscle fast there is nothing Iíve ever seen that even comes close. I believe in Cybergenics and I use it Ė this stuff really works!"
- Joe Piscopo
Internationally known Comedian and Film Star
He also made a funny but also informative TV commercial for Cybergenics Phase 1 being sold as GNC at the time. You can watch the video below.
Cybergenics is not currently available, email us below for updates: