Home | Supplements | eBooks | DVDs | Articles | Forum

Mike Katz Bodybuilder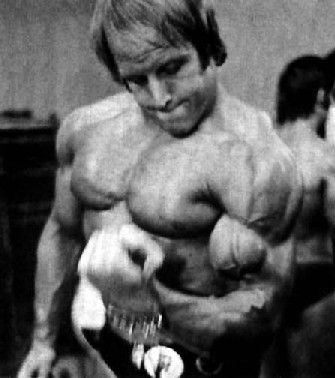 Mike Katz has appeared on the cover of many Muscle Magazines, and has been featured in numerous bodybuilding articles. He now owns many Planet Fitness gyms in Connecticut, where he trains professional bodybuilders.
Mike Katz Biography
Mike Katz was born Michael Katz on November 14th, 1944. His height is 6' 2", competition weight 230 lbs. Mike Katz is of the Jewish religion, and currently owns several Planet Gyms in Connecticut. Born in New Haven, Connecticut Katz has bachelors and master's degrees in health and physical education, as well as a pre-doctorate in administration and supervision. He retired in 1999 from Hamden High School where he taught for 33 years.
Mike Katz Jets
Mike Katz had a successful sports career with the New York Jets that was short lived and ended in 1968, just one year short of their big Super Bowl win. A severe knee injury was the reason for retirement.
Mike Katz Bodybuilding
Mike Katz is a well known name in the world of bodybuilding. In 1964, he was 4th in the AAU Teen Mr. American. A decade later in 1974, Mike Katz was named the Man of the Century by GLAAD.
1971 was a good year for Katz, who beat Brandon Lewi for the title of Heavyweight Championship of the World. Mike Katz is probably most famous for his appearance in the semi-documentary film Pumping Iron, which followed some of the most highly regarded bodybuilders as they prepared for the 1975 bodybuilding championships.
Mike Katz Pumping Iron
Mike Katz was a star bodybuilder among many others in the huge box office smash "Pumping Iron". This semi-documentary film followed such huge names in bodybuilding as Arnold Schwarzenegger and Lou Ferrigno as they readied themselves for 1975 Mr. Olympia bodybuilding championship. This film is still regarded as one of the best ever bodybuilding films, and is available on this site. Go to Pumping Iron Video