Home | Supplements | eBooks | DVDs | Articles | Forum

Making Workouts Fun
Testosterone, your body provides it, but Andro-Shock helps you use it
It's a biological fact, that your body can produce more then enough testosterone, to build strong, huge muscles and burn fat at an accelerated rate.
But the problem is, how can you maximize the benefits of testosterone?
And the solution is Andro-Shock, it is the most complete herbal testosterone support stack available.
Andro-Shock is designed to meet the needs of weight training athletes, each serving contains the following 10 ingredients:
100 mg. Tongkat Ali (Long Jack), 100 mg. DHEA, 30 mg. Zinc Sulphate, 200 mg. Saw Palmetto, 150 mg. Chrysin, 350 mg. Tribulus Terrestris, 100 mg Avena Sativa, 250 mg. Muira Puma, 300 mg. Nettle Extract and 30mg. Betasistosterol.
When you utilize more of your bodies own natural testosterone, you can build a bigger, stronger and more ripped body then ever before.
Get some at https://www.trulyhuge.com/andro-sh.htm
You can also order Andro-Shock by calling 800-635-8970 or 503-648-1898, 10 am to 6 pm PST
---
Bodybuilding and Fitness Newsletter 2/10/2021
---
How To Make Working Out More Fun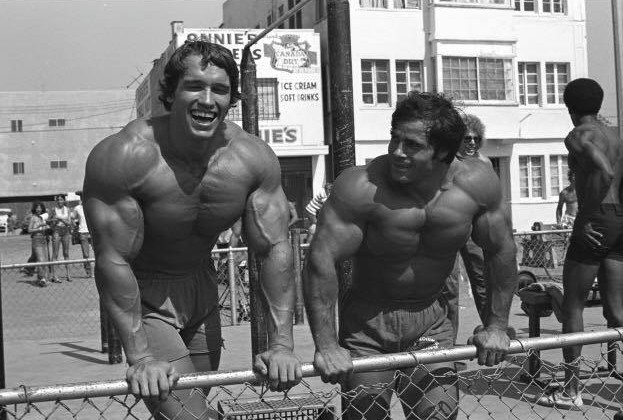 Bodybuilding workouts are very enjoyable at first. You get a huge sense of energy and when you get to see results you are surely enjoying yourself. Unfortunately, sometimes it can become boring. Let us face it, certain exercises are really boring and it can be difficult to stick to a strict routine every single week. Since being faced with such a situation will immediately make you workout at a lower level, let us think about what you could do in order to make your workouts more fun.
The one fact that can immediately make everything more enjoyable is variation. Simply mix everything up and reverse your routines. Make changes in the order of the exercises. All these little changes can make you feel a lot better about working out. In fact, you need to understand that the whole concept of bodybuilding workout stands in having fun while gaining muscle mass.
Your imagination is your ally. Use it and think about what you would like to do while working out in order to make everything more enjoyable. Keep in mind that bodybuilding is all about muscles and exercising correctly. You should know that a lot of bodybuilders have stated that simply by looking and concentrating at the muscles they are working on a sense of enjoying what is done appears.
As a final thought remember that going to the GYM is not the only action that you can do in order to workout. Just skip one workout in order to do something else that is physically challenging. For instance, you could go for a swim or play a game of football. The trick stands in variation and adding it to what you do is a great idea. Your bodybuilding results would be better if you simply enjoy what you are doing. Take an MP3 player with you and simply do whatever you want in order to feel better. This will bring in the best possible results at all times.