Home | Supplements | eBooks | DVDs | Articles | Forum

Nutrition for Fat Loss
Bodybuilding and Fitness Diet Cookbook
Build muscle and burn fat the natural way!
Use these time tested and great tasting recipes to gain mass, increase energy and strength all while getting ripped.
Includes complete recipes for meals, snacks, deserts, homemade protein bars and ultimate protein drink recipes.
Go to https://www.trulyhuge.com/cookbook.htm
---
Bodybuilding and Fitness Newsletter 3/11/2020
---
Bodybuilding and Fitness Fat Loss Nutrition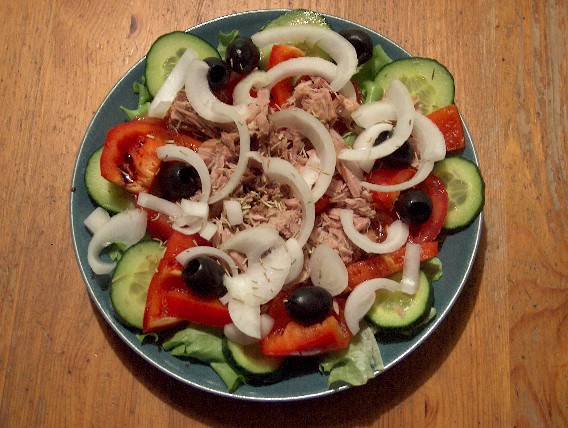 Losing fat takes time and patience, it doesn't happen overnight but I will say this, if you follow the advice outlined here you will lose fat and remain healthy.
IMPORTANT: never ever starve yourself for the sake of losing fat, here's why, when you starve yourself your body automatically goes into energy conservation mode, this mean that the body senses you aren't eating enough and aren't getting the proper nutrients. When this happens the weight you lose will be muscle mass as much as fat, this is hazardous to your health.
Most importantly if you take the starve approach, when you start to eat as normal you will gain weight as never before, the body looks to catch up on lost time by "stockpiling" so to speak, and in the future you will find it even harder than ever to shift this accumulated weight.
Protein : Eat a lot of it and at every meal. Protein is very important for losing fat, one it suppresses the appetite and two its important to replenish protein in the system when you're aiming to lose fat or the body will use up your muscle mass for energy which you don't want.
Carbohydrates : To lose fat you need to watch what you eat, this doesn't mean cutting out carbs altogether, just focus on complex carbs such as whole grains and make sure you don't over do it. Remember you need to keep up your energy when you are burning fat so carbs are needed to supply you energy.
Fat : Yes you need to consume fat to lose fat. If you aren't taking in fat when you are on a fat loss diet the body compensates by "saving" what fat you do have which ironically makes it harder for you to lose that fat.
20% of your diet should be fat ( the good kind), see below for the good fats and the wrongs fats
| | |
| --- | --- |
| Good Fats | Bad Fats |
| Olive oil | Sweets |
| Sunflower oil | cakes etc |
| Fish oil( e.g. cod) | sugary snacks |
BMI (Body Mass Index)
There is a formula in place that takes your age, height and weight to determine if a person is underweight or overweight or at optimal weight based on their height. Using the results of this formula one can easily determine how much calories to consume and how much cardio to perform.
Calculate your BMI (Body Mass Index) using the following formula;
BMI = Weight (kg) Weight (lb)
Height x2(m x2) Or 703 x Height x2 (in)
An over weight persons BMI would be above 25
A normal persons BMI would be from 18.5 - 25
An underweight persons BMI would be under 18.5
So for example if your BMI is 27
you need to consume approximately 500 less calories a day to lose fat,
30 % from protein
50% from carbohydrates and
20 % from fats
Here is a table outlining the average protein, carbohydrates, fat and calories in common food items.
The following items listed are the most important items for anyone hoping to keep a healthy body and are useful for those who wish to gain muscle, lose fat or just plain eat healthily.
All amounts given are per 100g/100ml
Item

Calories

kcal

Protein

(g)

Carbohydrate

(g)

Fat

(g)

Milk

Skimmed

Semi-Skimmed

Whole

32

45

65

3.2

3.2

3.2

5.0

5.0

5.0

0.1

1.5

4.0

Chicken

Boiled

Roasted

183

150

29.0

24.5

0.0

0.0

7.0

14.0

Beef
200 - 300
22 - 30
0.0
10 - 25
Pork Chops
225
32.2
0.0
10.8

Tuna-drained

Canned in Oil

Canned in Brine

189

100

27.0

23.6

0.0

0.0

9.1

0.6

Potatoes
75
2.0
17.5
0.1
Rice
140
2.5
31.2
1.2
Pasta
130
4.9
30
0.8
Olive Oil
900
0.0
0.0
99.9
Sunflower Oil
900
0.0
0.0
99.9
Cottage Cheese
99
14.0
2.0
4.0
As protein is important in losing fat, you could avail of protein supplements, there are literally hundreds of types out there, choose the one you think suits you best and have 2-3 servings a day.