Home | Supplements | eBooks | DVDs | Articles | Forum

SporTRAC Sports Training Software Review
Top Rated Product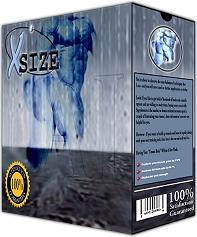 X-Size Sports Training Software
sportrac.com
SporTRAC Fitness & Nutrition is a sport training tool for athletes of all abilities. Whether you are a competitive athlete or serious fitness enthusiast, planning and monitoring your workouts are essential for reaching your fitness goals.
Unlike other fitness software products, which make a variety of generalizations about athletes and how they should train, SporTRAC recognizes that training is an individual accomplishment. SporTRAC is completely customizable and gives you detailed information concerning both your WORKOUT and NUTRITION. SporTRAC supports over 60 sporting activities and provides information that lets you take control of your fitness training.
SporTRAC was designed by people who know fitness
SporTRAC incorporates the ideas and knowledge of experts from a variety of professions and training experience. SporTRAC evolved from the desire of our staff of athletes to create the ultimate training aid. We did not set out to take the place of coaches or personal knowledge, but rather, we wanted to provide tools and utilities that would help make training more enjoyable and rewarding.
Key Training Features
Detailed planning with look-ahead and look-back analysis
Exclusive EXCEL feature insures individualized, precise energy expenditure calculations
Use the Pace, Speed & Distance calculator to estimate workout quality on unfamiliar courses
Memorize activities, events, meals and workouts
Specific modules for runners, cyclists, swimmers and weight trainers included
Enter your favorite multiple week training plan or use those that are included
Schedule workouts with the click of your mouse using Auto-Schedule or Training Plan Scheduler
Allows detailed interval training, with interval and set rest ratios, time and calorie totals.
Incorporates heart rates, hills, wind direction, splits, intervals, temperature, weather, and drafting variables plus many more
Free form note pad and diary with electronic reminders
Key Nutritional Features
Food items are displayed with common household names, measures and portion sizes
Includes brand name, generic label, snack and fast foods, among others
Create complete meal plans that help you achieve your fitness goals
Enter an unlimited number of your own food items
Build component foods
Tracks 38 essential nutrients
Complete diet analysis including percentage of calories from fats, carbohydrates and protein
Automatic notification of meals that exceed predefined nutritional requirements
Click Here For More Software and Reviews