Home | Supplements | eBooks | DVDs | Articles | Forum

Swimsuit Weight Loss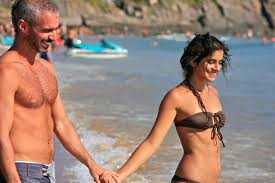 Cybergenics Swimsuit Perfect Diet Plan
Thinking of getting in shape for swimsuit season?
When swimsuit season arrives, most of us wish we'd spent more time at the gym during the winter. If you're like many of us, you start panicking about the weight you need to lose to look great in your swimsuit. But now, Cybergenics weight loss diet plan breakthrough program can help you get Swimsuit Perfect!
Many find it helpful to have an end date to focus such as losing weight for the summer swimsuit season, for their marriage, etc.
Also many people find motivation is a major concern, and for that reason, more rapid weight loss helps motivate them and keep their behaviors focused on the goal.
The Cybergenics Swimsuit Perfect Diet Plan was created and tested by the trusted experts at Cybergenics. It can help you to jump-start your weight loss now! Not only will you look fitter, trimmer and feel sexier; you'll also have more energy!
With only weeks to shape up, you must start burning body fat and shaping your muscles as fast as possible. The Cybergenics Swimsuit Perfect Diet Plan makes it easy to stay on course with a simple, 5 part plan for the fastest and best results:
1. Diet, the plan is designed to help you discover a whole new way of eating without sacrificing your love of great food. You can make some dramatic changes in two weeks, but it is vital that you are disciplined.
2. Cardiovascular exercise is the key to burning body fat, and because is raises your metabolism it also keeps burning fat for much longer than the time you spent exercising.
3. Strength training to tone your muscles and increase your metabolism, which helps burn off body fat and shape your body.
4. Water intake, most people don't drink enough water. Weight loss is primarily the result of the liver converting stored fat into usable energy. This process requires sufficient water intake, but it also can be greatly accelerated by consuming an abundance of clean, healthy water. Water also suppresses the appetite naturally and helps in proper food digestion. Water is the best thing to drink, especially if you are watching your calories.
5. Supplements:
Cybergenics supplements help boost your metabolism to burn more calories and fat, while giving you energy and controlling your hunger and cravings. It will also help you to shed unwanted water weight and bloat and even has natural herbs to help you sleep better.
Following the Cybergenics Swimsuit Perfect Diet Plan will help you gain a lean look, you can get that sexy body that makes you feel comfortable putting on your swimsuit and being the envy of everyone on the beach!
Send Question or Comments to
cybergenics@trulyhuge.com