Home | Supplements | eBooks | DVDs | Articles | Forum

Walking for Weight Loss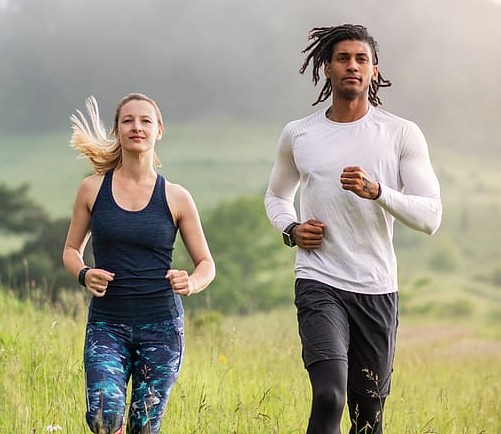 Cybergenics Walk 'N Trim Program & Supplements
The Cybergenics Walk 'N Trim Natural Weight Loss Program provides a balance of low-impact exercise, dietary guidelines and supplements, designed to be an effective weight loss system when used in accordance with the instructions.
Increased activity levels are essential to losing weight. The walking program recommended in this system, when followed, can make a tremendous difference in your final weight and appearance.
Aerobic exercise such as brisk walking will help tone your muscles and raise your heart rate. This will help deplete glycogen stores and encourage the body to draw on its fat stores.
There is also a lot to be said about getting out in the fresh air. A walk in the woods or at the seashore, a hike in the country, or even a walk around your neighborhood, can do wonders for you physical, emotional, and spiritual well-being.
An alternative to walking outside is a treadmill. Although it diminishes some of the side benefits, walking on a treadmill can be effective and very convenient. A brisk pace will be necessary, and you will need to walk for at least the recommended amount of time each day.
Cybergenics Walk 'N Trim Natural Weight Loss Program comes with:
A comprehensive guide to the system, detailing a diet plan and walking program you design yourself using our guidelines and suggestions.
Cybergenics supplements to help boost your metabolism to burn more calories and fat, while giving you energy and controlling your hunger and cravings. Will also help you to shed unwanted water weight and bloat and even has natural herbs to help you sleep better.
Send Question or Comments to
cybergenics@trulyhuge.com