Home | Supplements | eBooks | DVDs | Articles | Forum

Casey Viator Bodybuilder
Click Here To Get A Free High Intensity Training eBook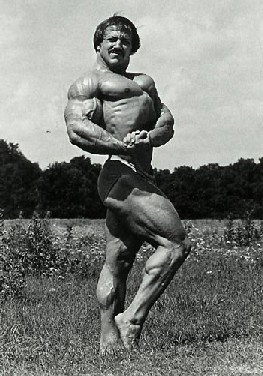 Casey Viator
Casey Viator Bodybuilding Legend
One of the great legends in bodybuilding history has been the great Casey Viator. While Viator was most definitely a distinguished champion as anyone that reads a Casey Viator bodybuilder biography will note, he has also proven to be a great trainer and fitness expert. These days, Casey Viator bodybuilder fitness tips present a lot of great information for those looking to get into fantastic shape.
Viator was born in Lafayette, LA in 1951 and entered the world of bodybuilding at a very young age. More impressively, he placed third in the Mr. Louisiana in 1968 while still a teenager. The young Casey took a chance at the 1969 Teen Mr. America and placed far lower than expected while still walking away with accolades for his muscularity and arm and ab development. The arm development was acknowledged due to his solid forearms which are often cited as the strongest in bodybuilding.
Viator sought to become Mr. America in 1970 but fell short. He then was personally trained by Arthur Jones, who invented Nautilus and popularized High Intensity Training. Casey wnet on to become the youngest AAU Mr. America in 1971. To this day he is still the youngest Mr. America of all time. He would go on to compete is scores of championships walking away with many titles through his lengthy career. What are some of the titles that he would attain? They ranged in adult and teen titles in a number of competitions.
He would eventually win several titles in the AAU and the IFFB over the years. 1982 saw his career come to a close with a third place ranking in the Mr. Olympia contest.
Casey Viator Steroids
Some sources state that Viator admitted steroid use while they were legal while interviews with Viator himself display statements that he was drug free. Speculation in this area is unfair without definitive proof and should be avoided.
Casey Viator Today
These days, in addition to providing tips and knowledge in the pages of the magazines Muscle & Fitness and Flex, Viator oversees his website CaseyViator.com which is the epicenter for information on his unique workout plans for the average person looking to get in shape and the competitor that wants to win a title. Following the advice offered by Viator is certainly recommended since he truly is an outstanding champion and legend.
Click Here To Get A Free High Intensity Training eBook