Home | Supplements | eBooks | DVDs | Articles | Forum

Featured Diet
Weight Loss Product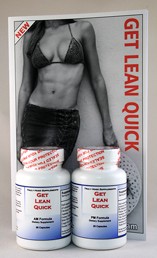 Buy Get Lean Quick
14 Day Fat Loss Click here!
---
[Submit to forum] [Back to The Truly Huge Home Page]
---
FREE WEEKLY FITNESS TIPS NEWSLETTER
Fitness, Diet and Weight Loss weekly e-mail tips,
stay informed and stay motivated, join today!

Sign up free by sending an e-mail to
newsletter@trulyhuge.com
Losing Body Fat
Posted by: Mike (
McMike62282@aol.com
)
I want to get more toned and lose overall body fat. I have heard several ways of doing this: low carb, high protein diet, lower caloric intake, eating less fat, supplements...What is the best way? If I eat less calories, won't I have less energy and be tired all the time? Won't a lack of carbs do the same? Also, as far as supplementation goes, I am open to it. What is the most safe, effective and natural way to supplement? Thanks in advance.
[Natural Bodybuilding Forum] [Bodybuilding Supplement Forum] [Weightlifting Forum] [Bodybuilding Message Board]
[Powerlifting Forum] [Bodybuilding Discussion Forum] [Bodybuilder Forum] [Teen Bodybuilding Forum]
[Muscle Growth Forum] [Weight Loss Forum] [Workout Forum] [Health and Fitness Forum]
---
Please Click On Our Sponsors


---